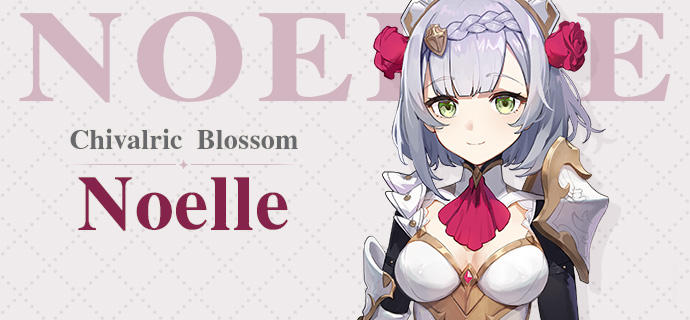 "Jean's job is definitely the most stressful. But Noelle's is by far the busiest." — Kaeya, who in contrast to both Jean and Noelle seems quite the man of leisure.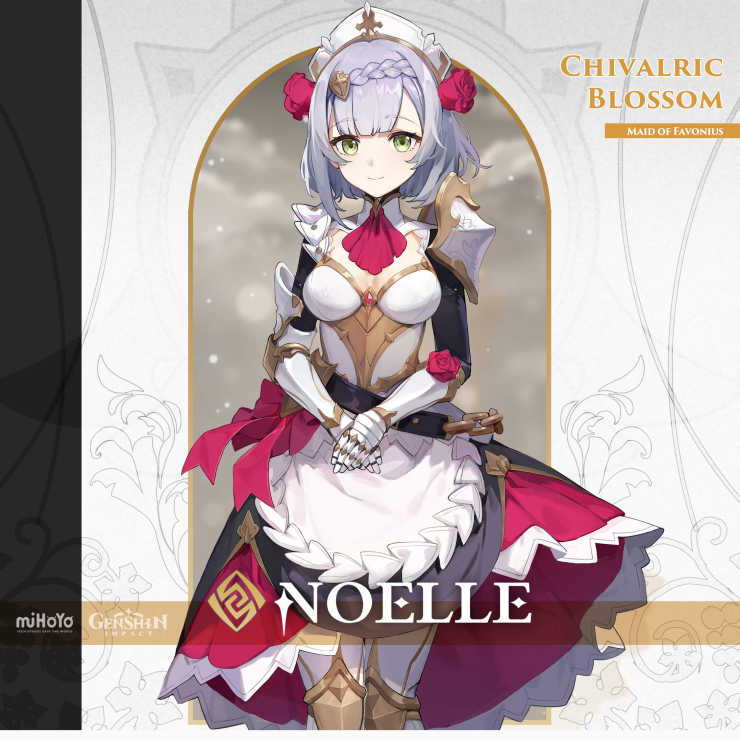 ♦ Chivalric Blossom
♦ Maid of Favonius
♦ Vision: Geo
♦ Constellation: Parma Cordis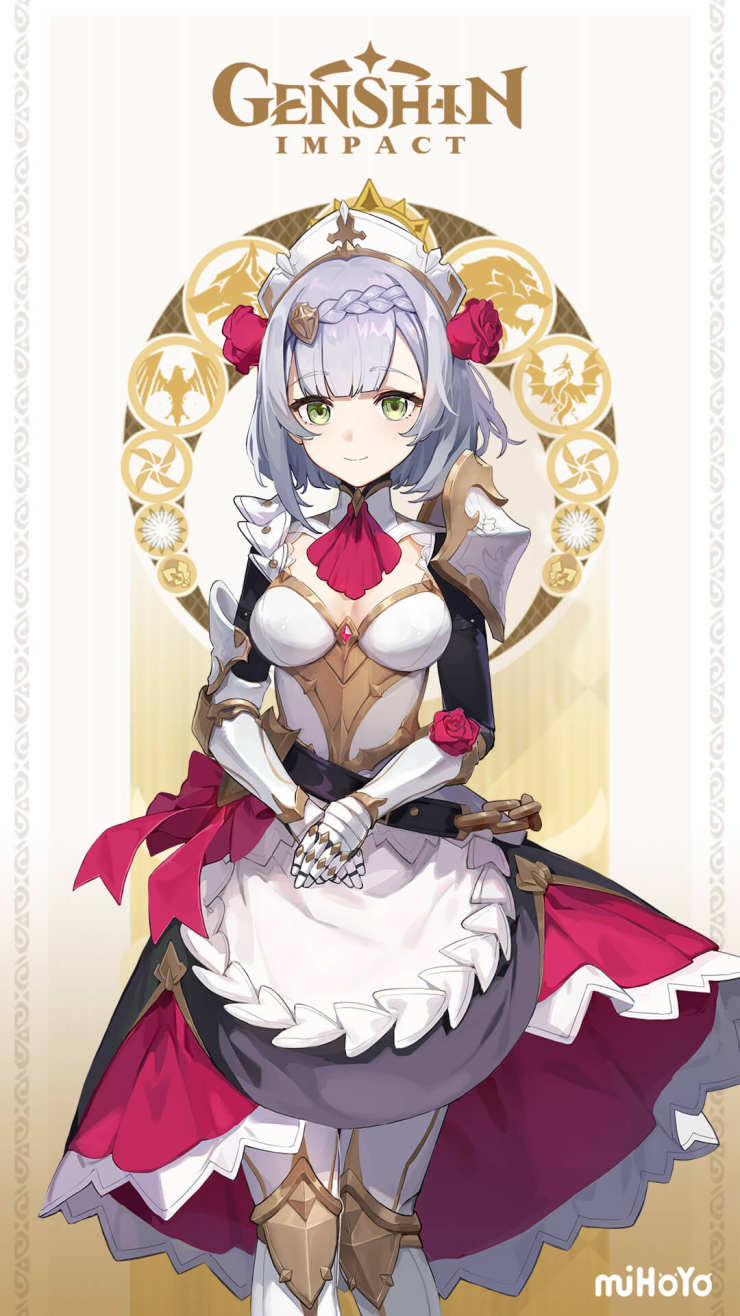 Many people in Mondstadt think there's something a little bit magical about Noelle: She seems to have the ability to be everywhere at once, and to do absolutely anything she sets her mind to.
Whether it's a Knights of Favonius dinner party, a winery banquet, or just an ordinary barbecue, Noelle is a whirlwind of helpfulness that will burst through your door at the first sign of a problem and whisk it away for you.
It's no wonder that people have taken to calling her the "Wondermaid."
But ask Noelle and she'll tell you there's nothing wondrous about the way she works, let alone magical. She just takes pride in her work and is constantly in pursuit of perfection.
"Nothing more, nothing less. Just as it should be, and not as it should not be."
>>> Learn More about Noelle <<<