Today, Genshin JP has announced the voice talent who will be voicing Dvalin, one of Four Winds, Guardian of Mondstadt.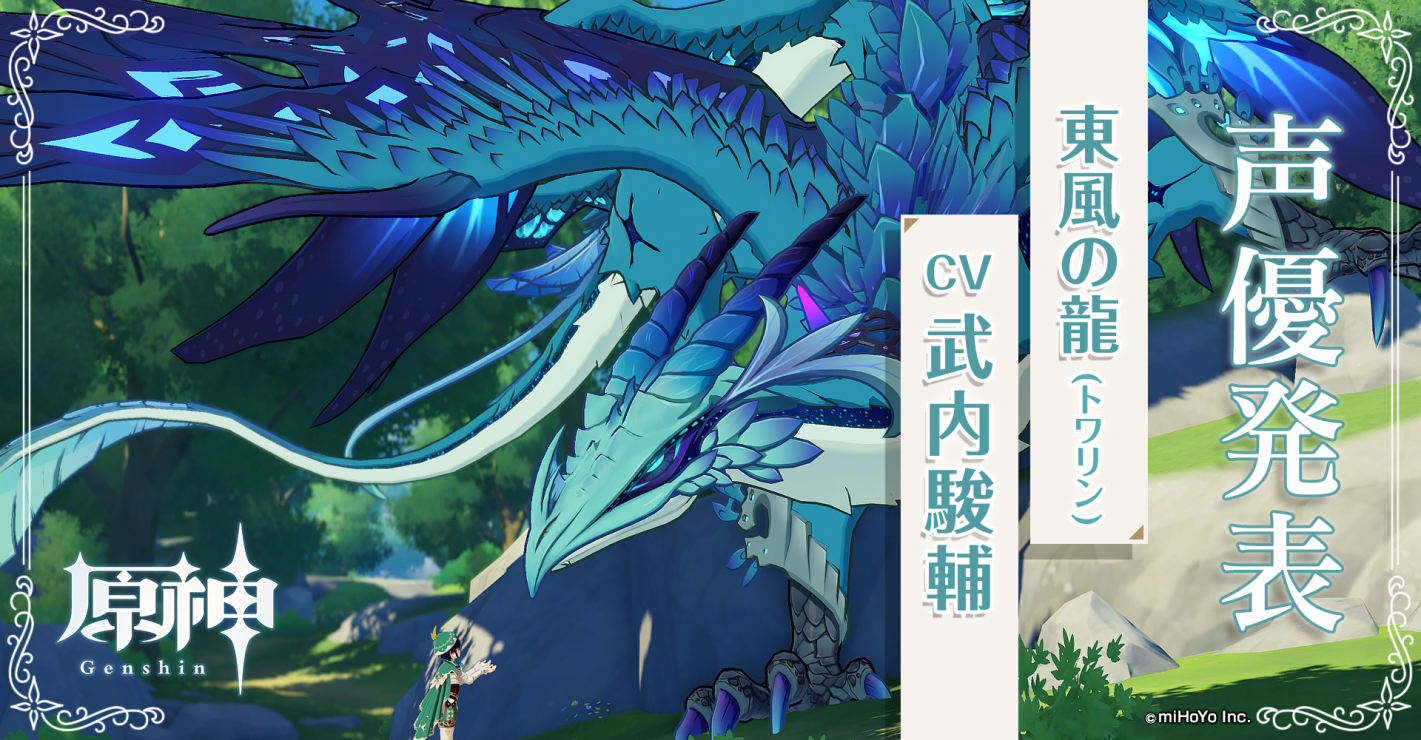 Dvalin「トワリン」. CV: Takeuchi Shunsuke「武内駿輔」.
Source: Twitter - Genshin JP.
Little bit about the voice actor.
Takeuchi Shunsuke「武内駿輔」is a Japanese voice actor who is still new to the industry. He has only played mostly minor roles in anime and games such as iDOLM@STER, Diamond no Ace, Mob Psycho 100, Fate/Apocrypha. One of his recent and most notable main role is Zack Walker in Kanata no Astra (Astra: Lost in Space).