I just reached adventure rank (AR) 20 and unlocked some new content in CN cbt3. I'd like to talk about them a little bit.
Coop
Coop mode doesn't change too much, at least from what I see. It requires AR 16 to unlock. Basically you join someone's world, or someone else joins your world. You aren't able to open chests or interact with for example locked teleport waypoint if you aren't the host. You mostly just help the person you join, like doing dungeon or fighting world boss. Btw, you can add friends by UID to manage and track other players in-game.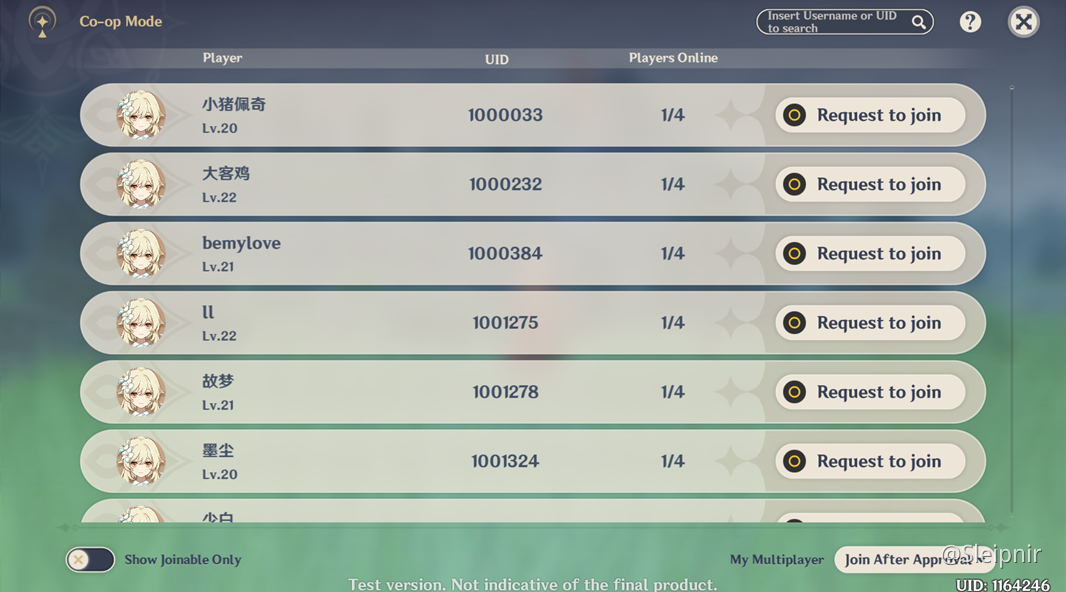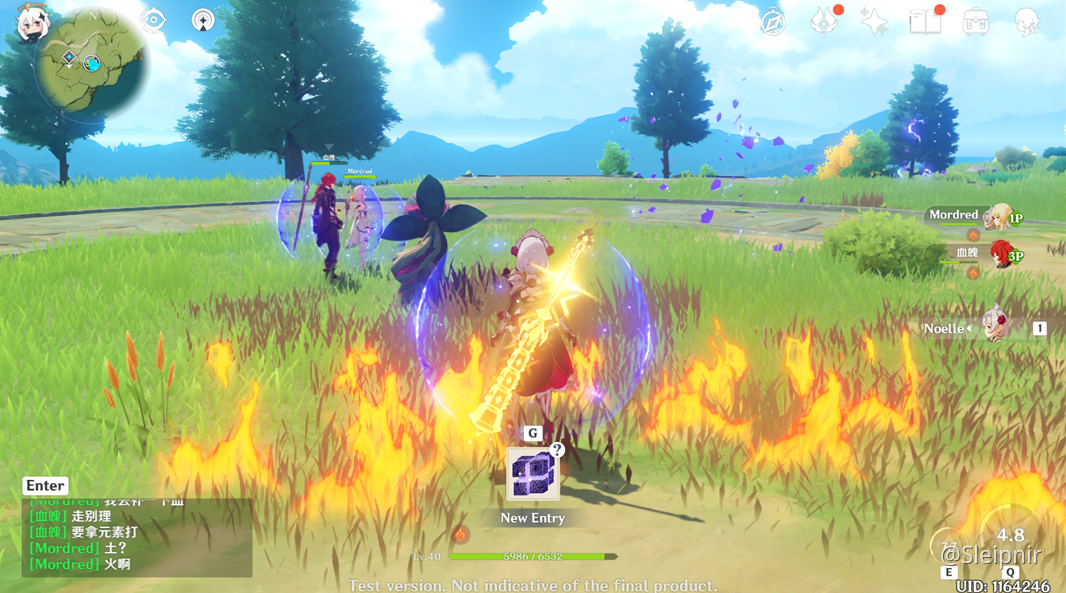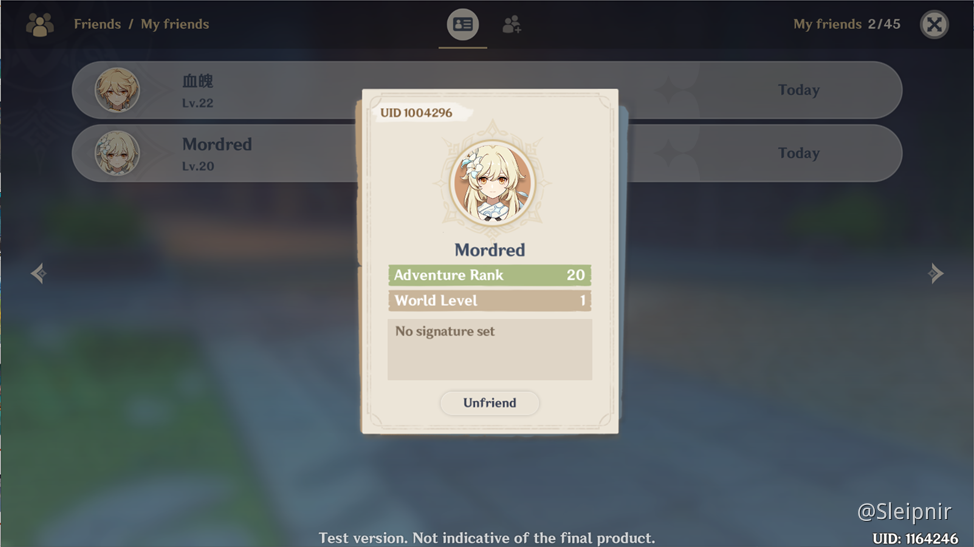 They do add matching to dungeon(or domain) but I never get a successful matching. Probably everyone has friends to play with.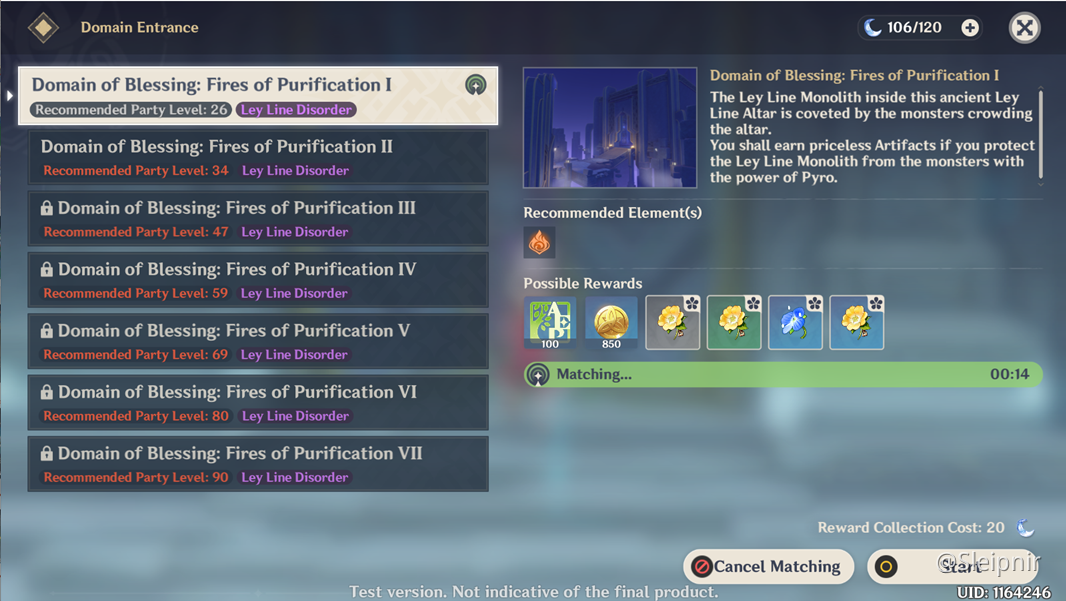 Battle pass
Battle pass is unlocked at AR 20. You can upgrade it by spending 68¥(10$). You have to do dailies for increasing BP level and getting more rewards. Max level is 30 right now.