Homeland system
As the story move forward, we will see a teapot that has a world inside it. If the homeland doesn't locate at anywhere in Teyvat, this teapot could be where it is.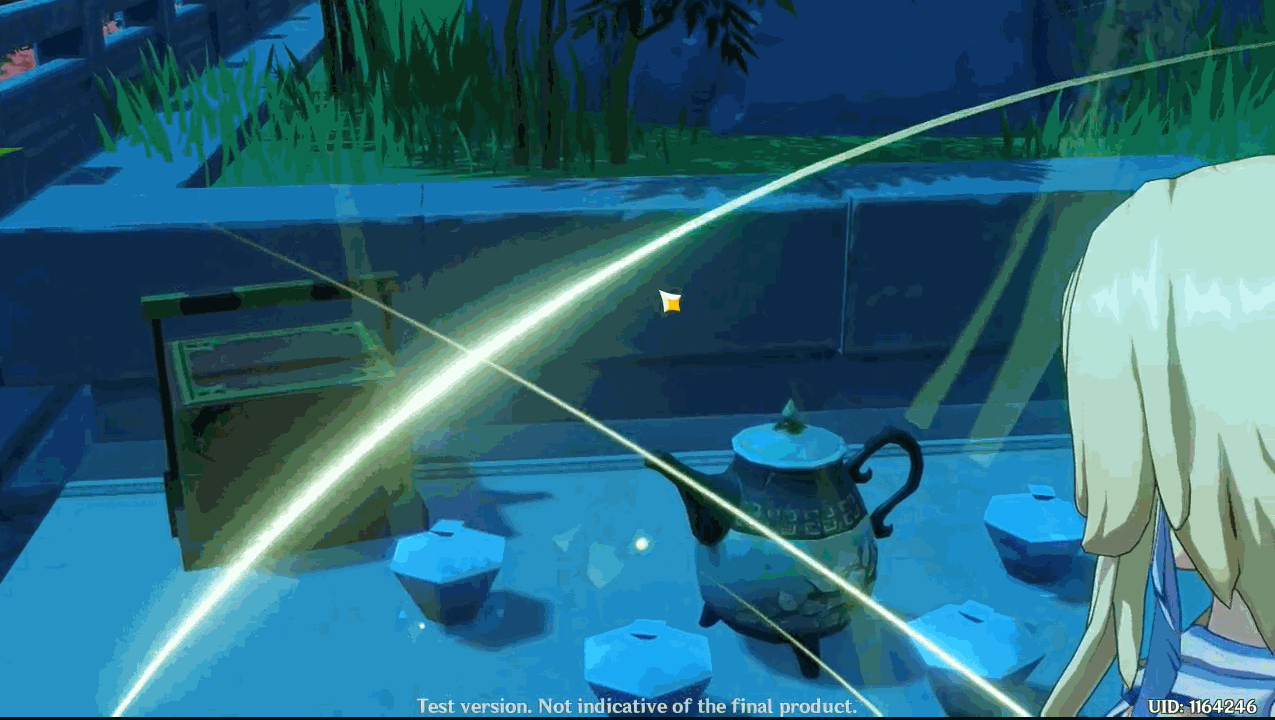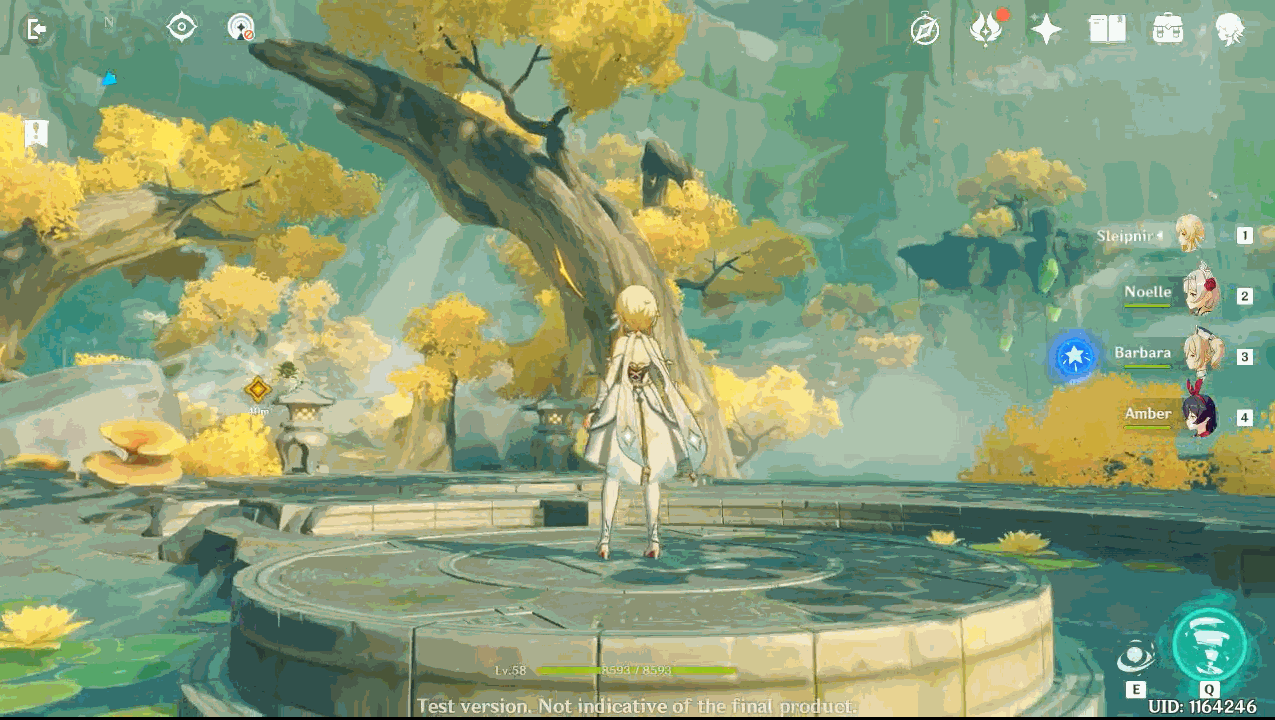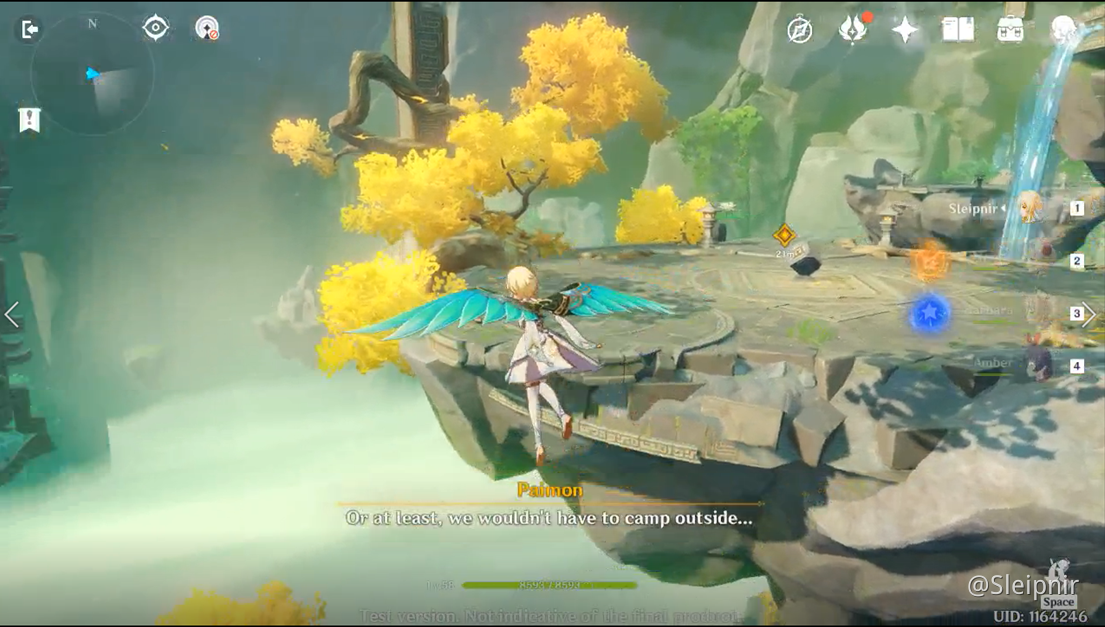 Paimon: It would be nice if we had one too, no camp outside anymore.
New characters
Also, just for check since I have a chance to read the story in English.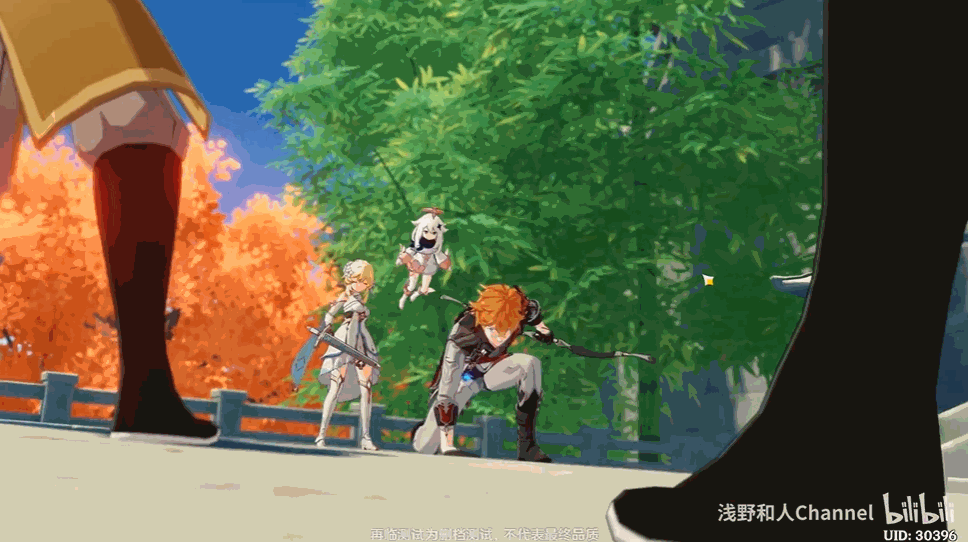 (Source: https://www.bilibili.com/video/BV1az411h7yq?from=search&seid=2132402585854693821)
Childe, a Fatui envoy from Snezhnaya (cryo region), is a bow user but can turn it to double swords, probably a new type of weapon. It seems he is a hydro char not a cryo. He helps mc out in many times. Approaching to mc intentionally seems to have other purpose.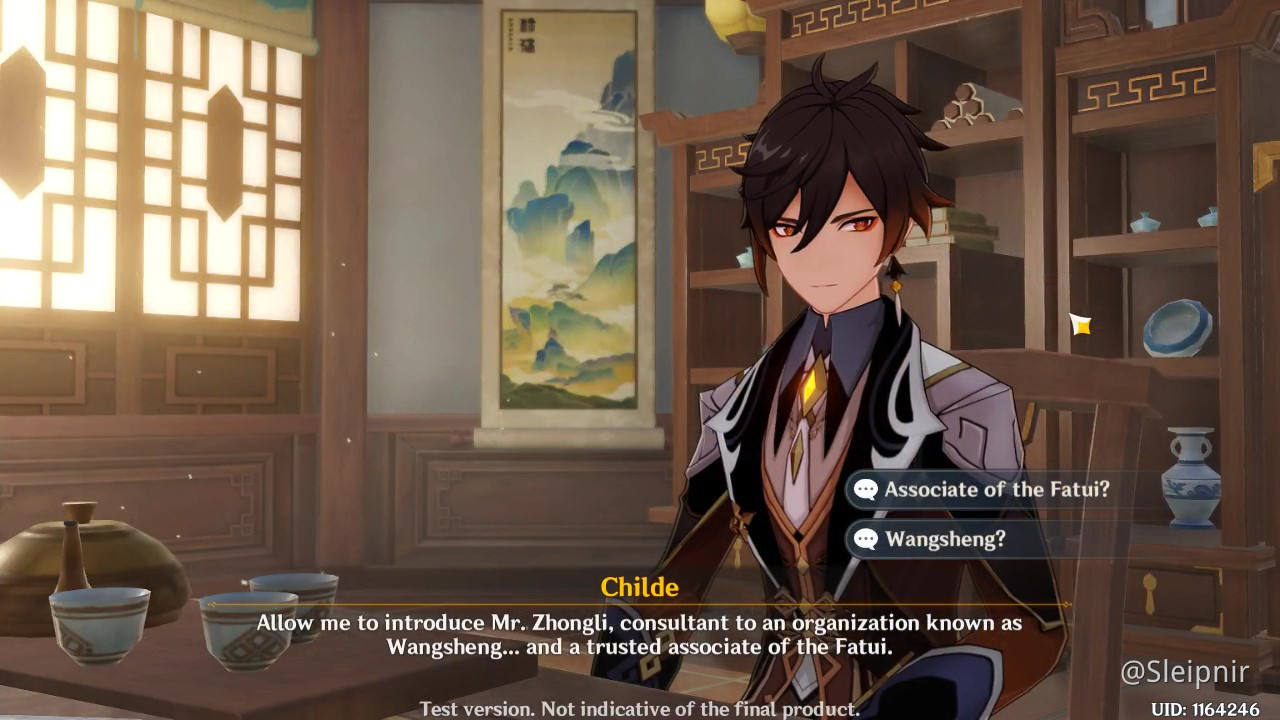 Zhongli, a consultant to an organization known as Washeng, looks like a geo char. Never think about money when buying things. He is knowledge in many fields and familiar with the adepti in Liyue. Many people assumes he is the geo anchor.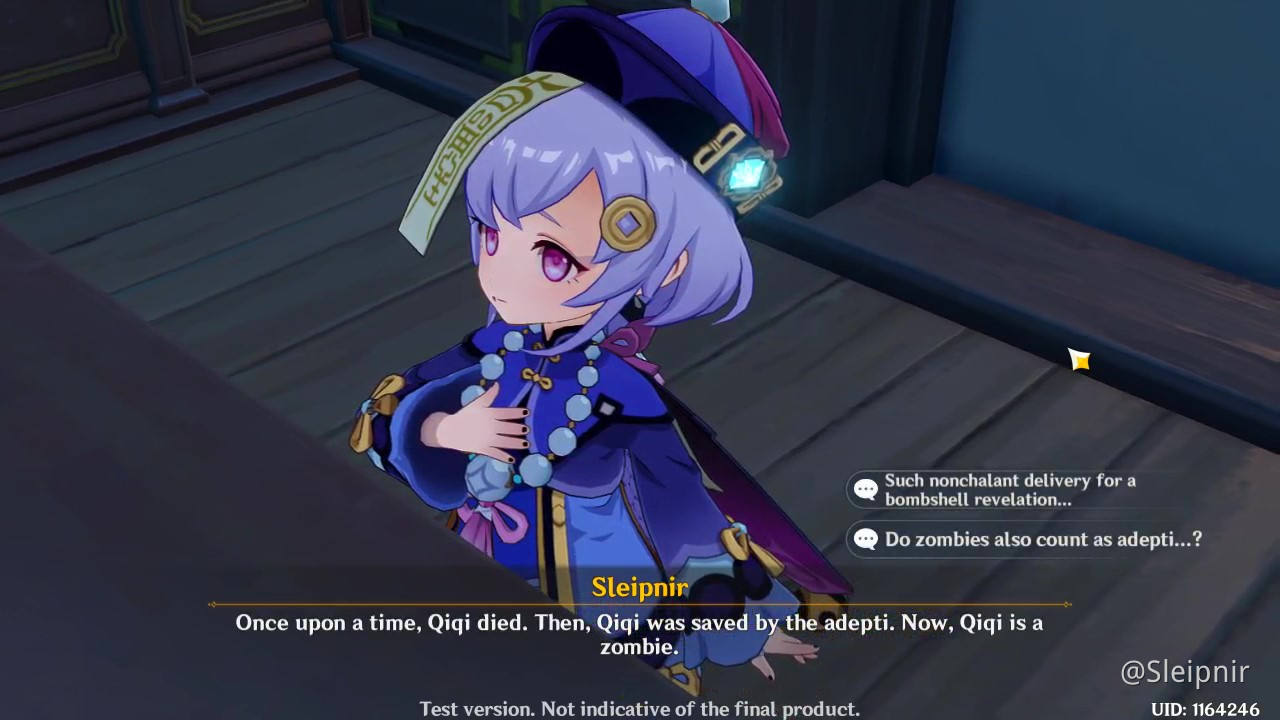 Qiqi, once saved by the adepti, is a zombie and a cryo char. She loves coconut milk and misunderstand it comes from the Cocogoat, a legendary animal. Zombies are limited to acting within the confines of their orders, look at the talisman on her head, but Qiqi issues her own orders to herself. The second loli (promised every region has their own loli)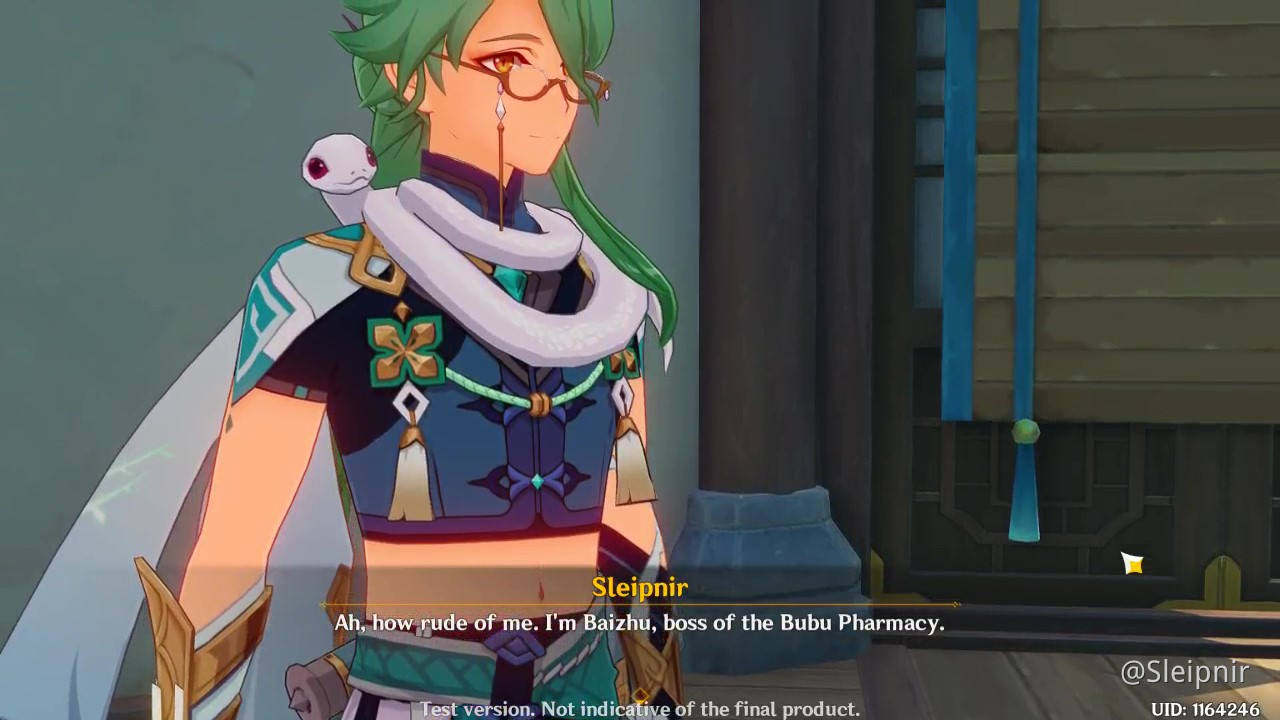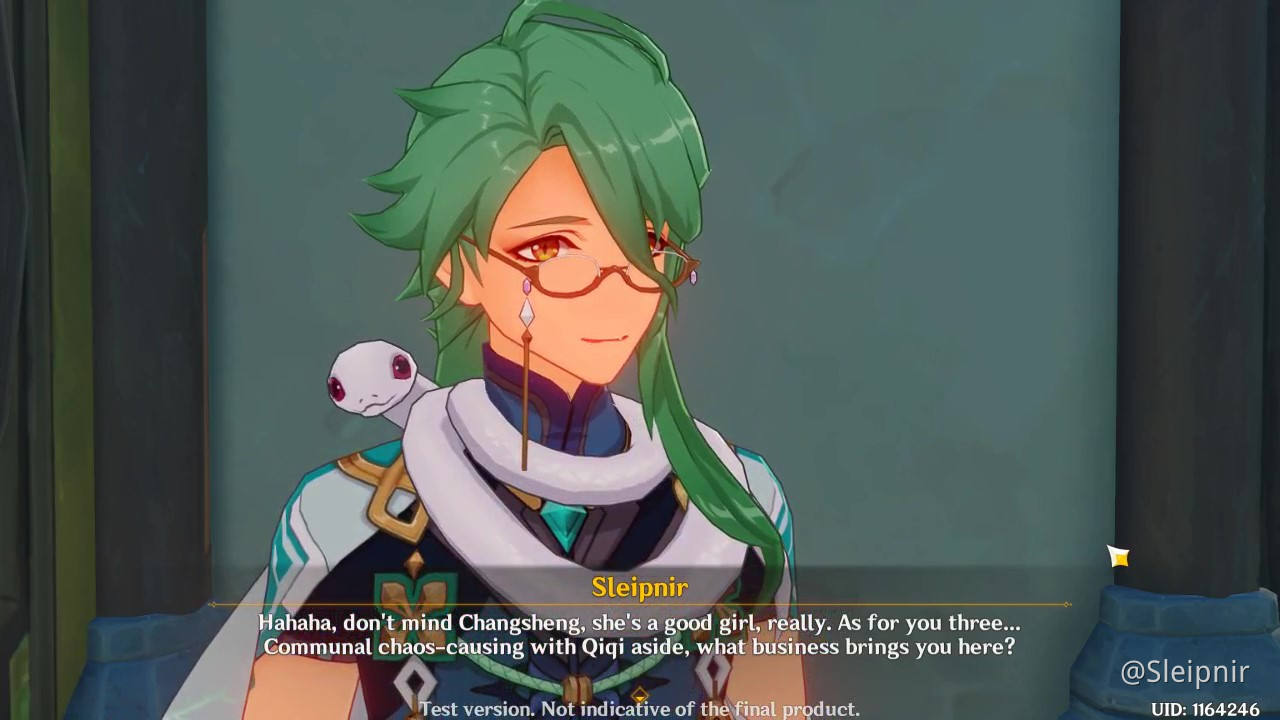 Baizhu, the boss of the Bubu Pharmacy and guardian of Qiqi, definitely is the first dendro char. The white snake named Changsheng can speak. I wonder if Baizhu can summon Changsheng to fight in combat, like Fischl and Oz.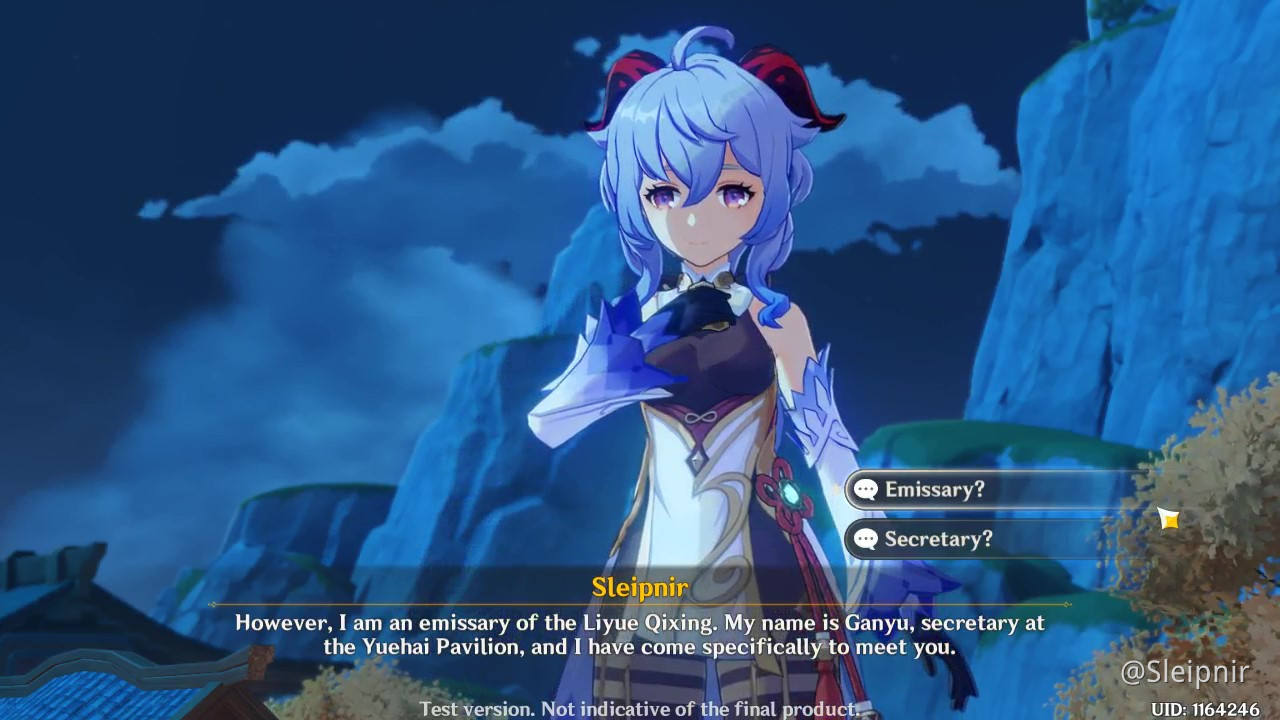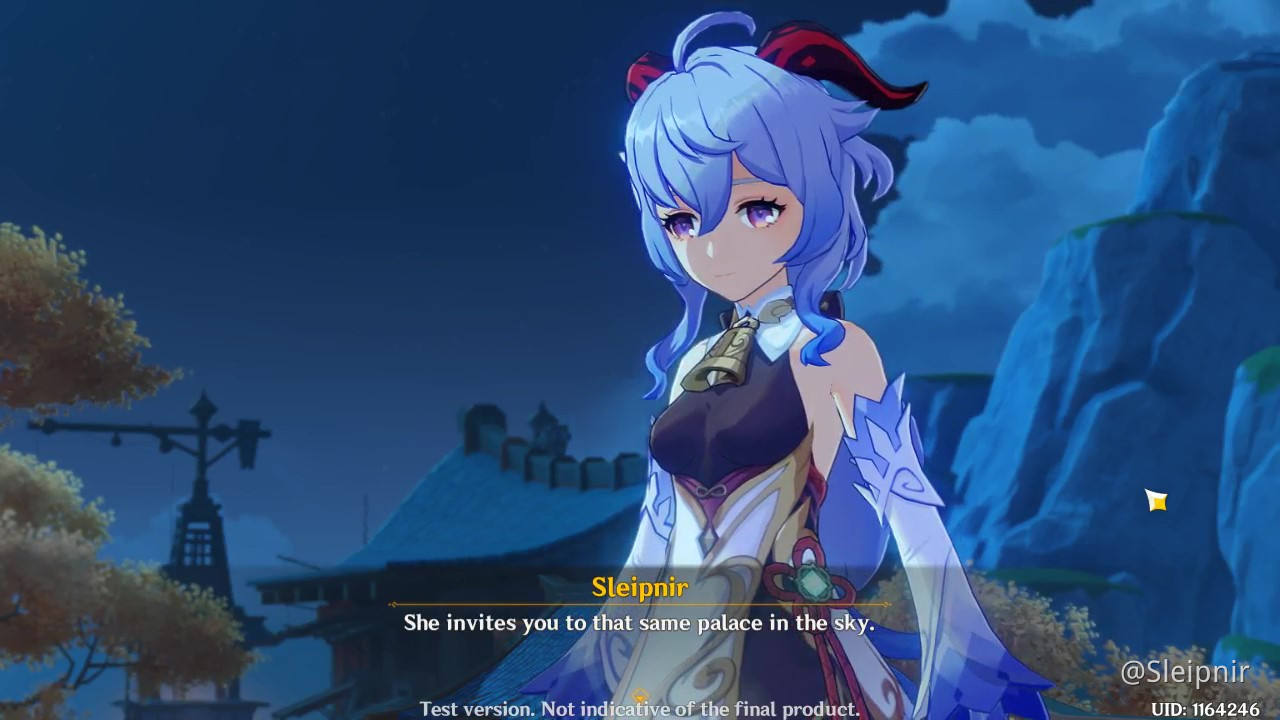 Ganyu, an emissary of the Liyue Qixing, looks like a cryo or hydro char (yu雨 means rain in Chinese). Don't know for sure, but she is non human due to her horns. Ningguang sends her to invite mc. Does that mean we will have some regions in the sky?
Sadly, the story ends here. Hope to see more in the future. Btw, I upload a video recording on YouTube. If you don't mind spoiler, click here.