Hi there, fellow Travelers!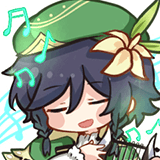 I know that this question may not have an answer, but I'm a little concerned about the following:
• To run this CBT round (at least for Android users), you must have a Snapdragon 865/855/855plus/845 or a Kirin 990/980;
• On the Final CBT FAQ, it's said those aren't the final specs, and the system requirements are on optimization process;
So, is it possible to Snapdragon 665 and other lower versions be featured as minimum specs for official release? If so, that information will be confirmed only when this CBT ends? What are, in your opinion, the best smartphones to run it?
Thanks for reading this post, even though it doesn't really contribute to anything!
Also, English isn't my primary language, so mistakes may appear (>_<)
See ya, hope you have a nice day~