Hello travelers,
Hope all of you are in beta. Today I'd like to talk a bit about artifacts, which is one of the most important parts of the game.
Artifact Basics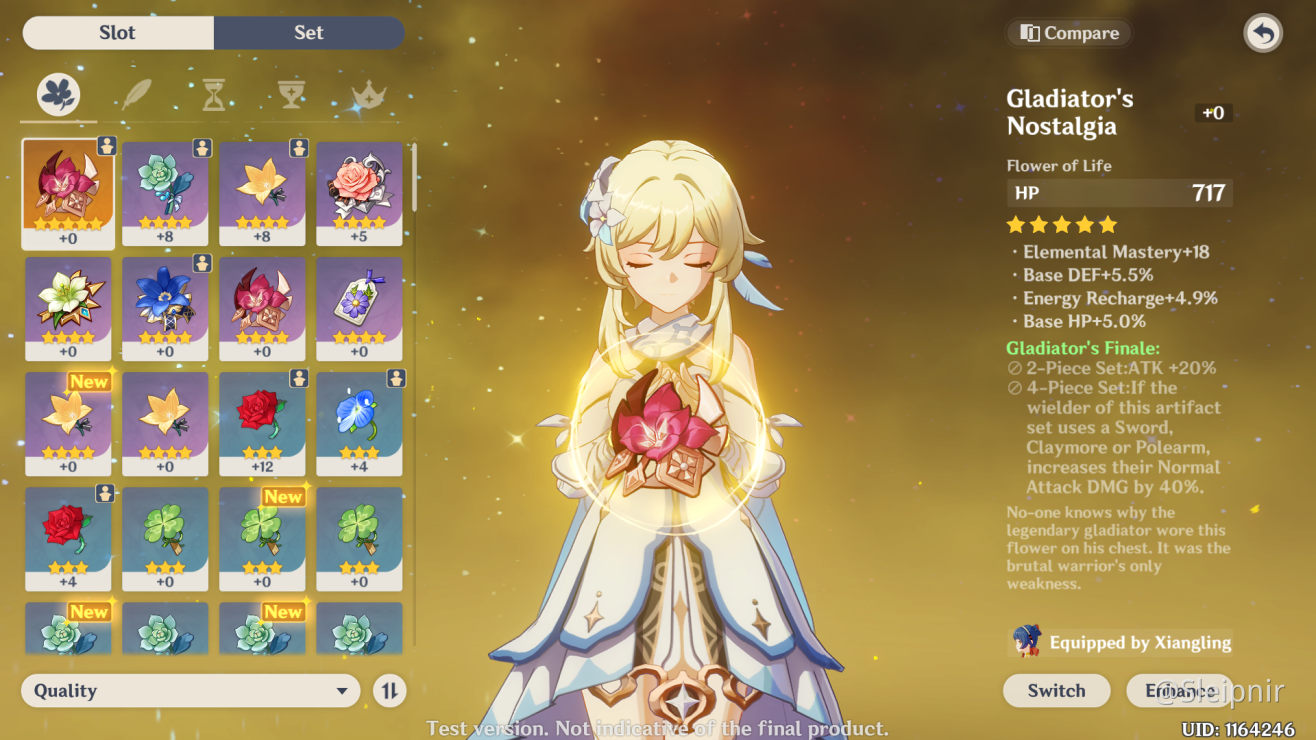 You can equip 5 artifact slots for any given character. They are Flower, Plume, Sands, Goblet, and Circlet.
The rarity of artifacts ranges from 1* to 5*, which limits the max lvl, main stat, and sub stats.
Notes
1. Only 2-piece set and 4-piece set have corresponding set bonus
2. 1* artifacts max lvl is +4, 2* is +8, ......, 5* is +20
3. Every 4 lvl brings up a new sub stats (the number of sub stats is up to 4) or upgrades an existing sub stats
4. The 5* artifact may initially have 3-4 sub stats, 2-3 for 4*, 1-2 for 3*
Main Stat
This Figure below gives you a nice view of what main stat each slot can have.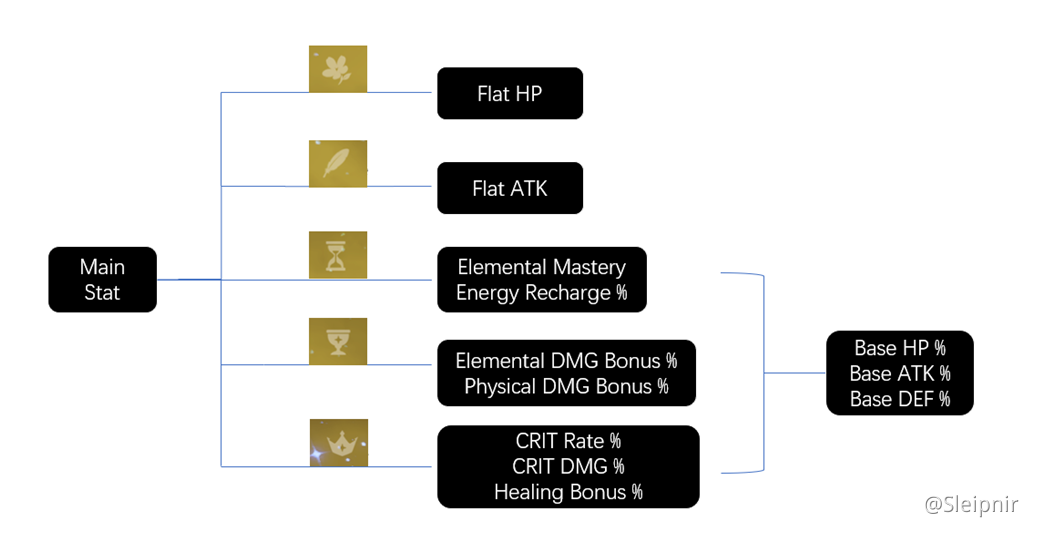 As you can see, the main stat for artifacts, Flower and Plume stays the same. Only Sands, Goblet, and Circlet have varying main stats.
Sub Stats
The sub stats is based on the main stat, every other stats possible expect the main stat. Besides, specific elemental damage bonus%, physical damage bonus%, and healing bonus% are missing in the sub stats. Instead, it gets flat defense.