Hello everyone!,
First of all there is no offical screenshot option in CBT to hide UI, so we will have to go around it and i will guide you through how i do it.
1) Find the spot you want to take picture of like you see in the image below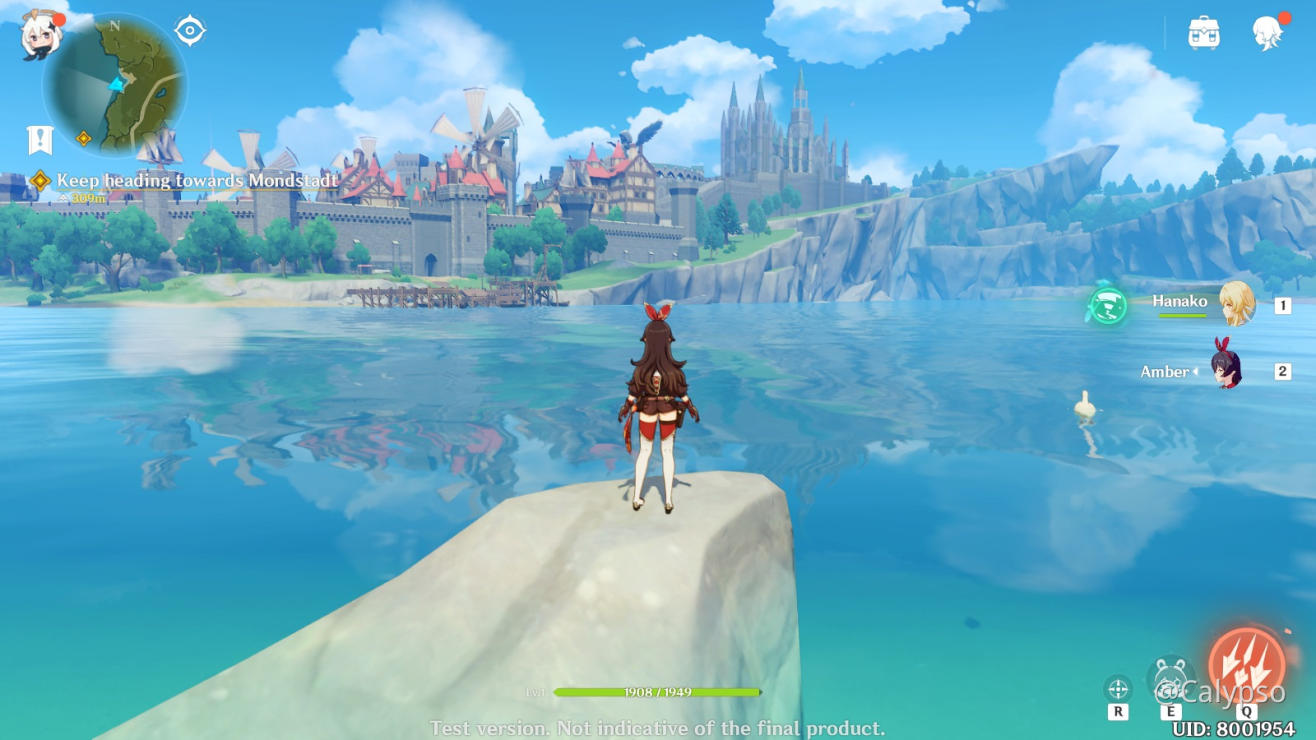 2) Make sure your character doesn't have full Elemental Burst
Q Skill on right bottom which glows red, I left it on purpose to show you that it makes proccess a little more difficult so make sure that you don't have it full
3)Press "ESC" to open menu and take your screenshot as soon as UI goes invisible !
Sadly this is how it works, you may need to do it few times to get it right but you will have to open menu and in slight 1 second delay you will be able to take a picture like this
On PC menu shortcut is "ESC" i am not sure of other platforms but opening Map also works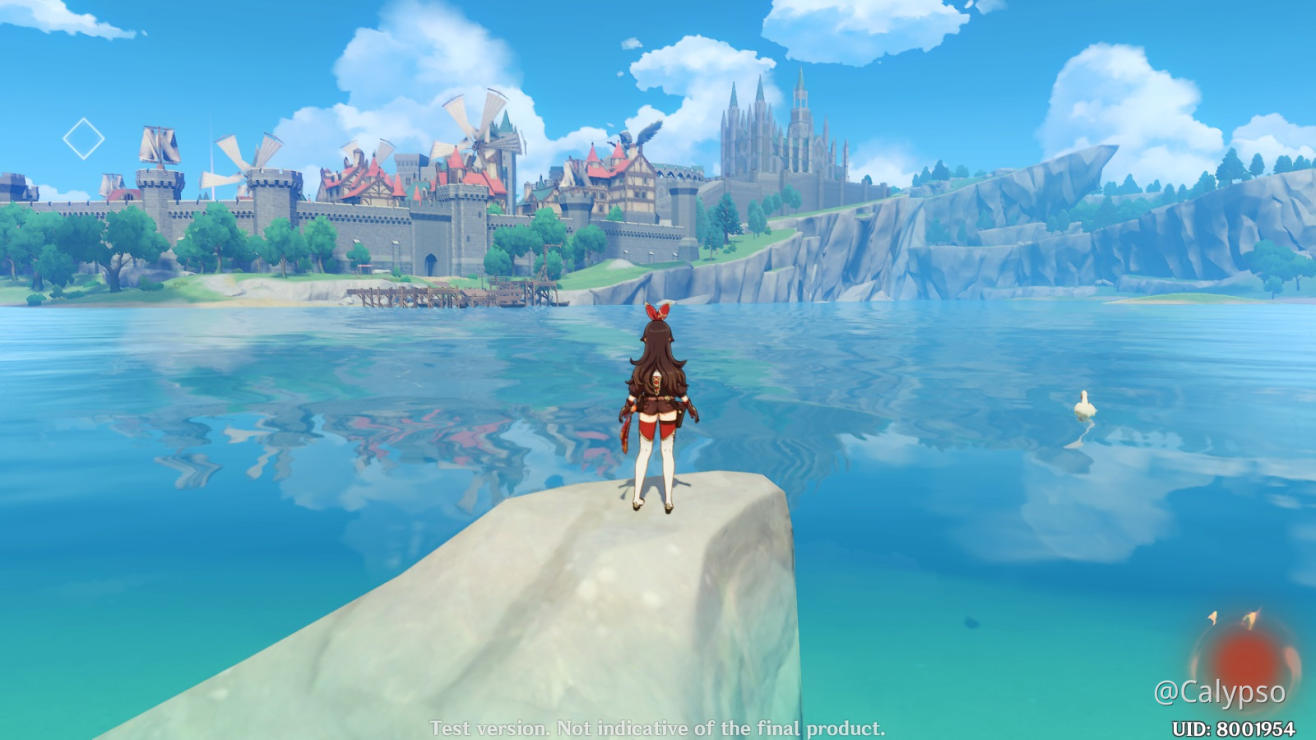 Wasn't so hard now was it !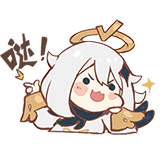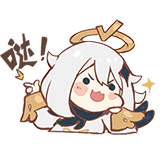 Though we are far from done, if you spend your elemental burst and pay attention to quest markers you can still get great pictures without having to deal with any editing !
Before you continue here is What do you need to fallow after this;
-->Photoshop or any photo editing software (I will cover photoshop)
-->Images from "https://imgur.com/a/QIEE6m8" if you wish to edit same picture as i have
-->No Paimon interrupting you
4)Open your editing Software ! (I will use photoshop)
After this point it will be alittle complicated, I don't recommend going further if you don't have any photo editing software knowledge but i will do my best to guide you all,I also welcome screenshots if you want me to edit them(We can collab) so you can contact me on Genshin Impact discord (My tag : Soupy#4109 )
Alright here we go !
Here is how my Canvas looks like if you wish to fallow !

-->First we will remove these from the image

Yeah they are ruining our perfect screenshot ! How dare they !
-->On the left side pick the "Magic Wand Tool"

-->Pick settings for magic wand like this

-->Select the text not the red area, Select it with magic wand like this (Shift + Click to select character by character)
I didn't bother showing "UID:XXXXX" part but you should also select that area as well, its same proccess

-->After Selection is complete, Go to top "Select->Modify->Expand"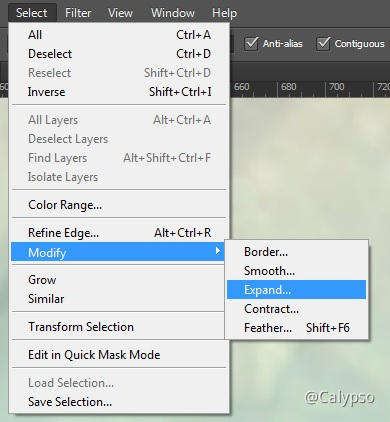 -->Expand by 3 pixels and press "OK"

-->Now Selection should look like this

-->Go to "Edit>Fill" or press Shift+F5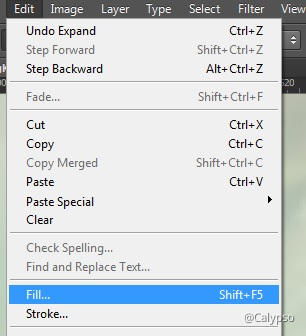 -->Use these settings and press "OK"
-->And Paimon Magic !! Text is gone !
After this is done Right Click on selection and press "Deselect"

-->Now we will remove this red zone
This proccess is not needed at all (read step 2), if you just use the Elemental Burst and take pictures after that you will not have to remove it but i will still show you how to !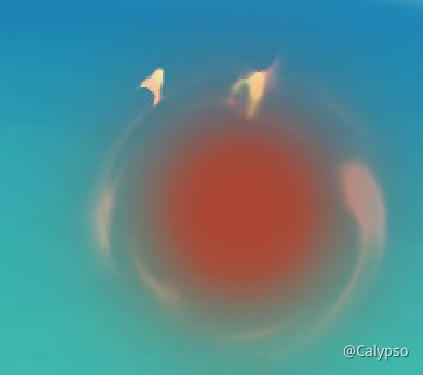 -->Go to the right and Pick "Healing Brush"
No need to change settings for it but if you do need to just play around with it !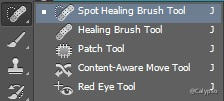 -->Mark the area like this
Hold Left Mouse Button and mark the red area ! and let go of the LMB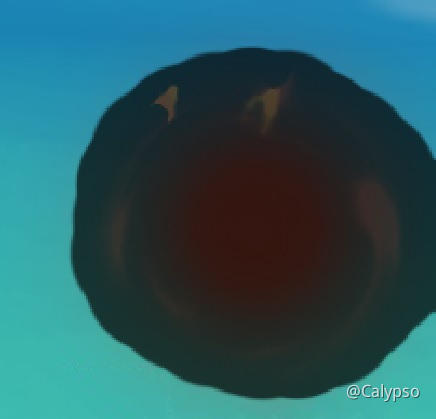 -->PAIMON MAGIC AGAIN !!
Paimon would be proud if she saw this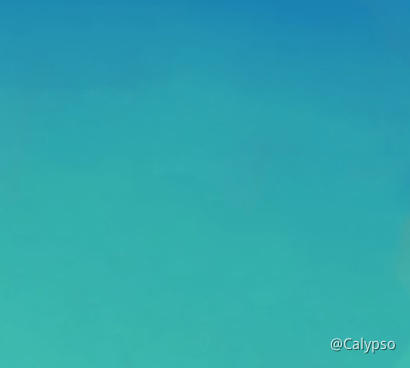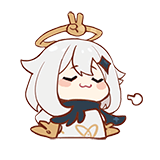 -->Do the same procces for this Rotated Square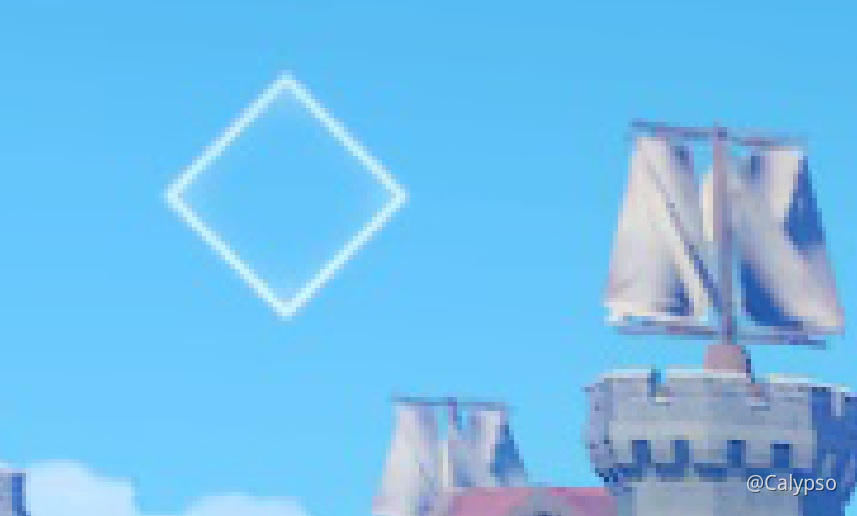 -->Emergency Food Magic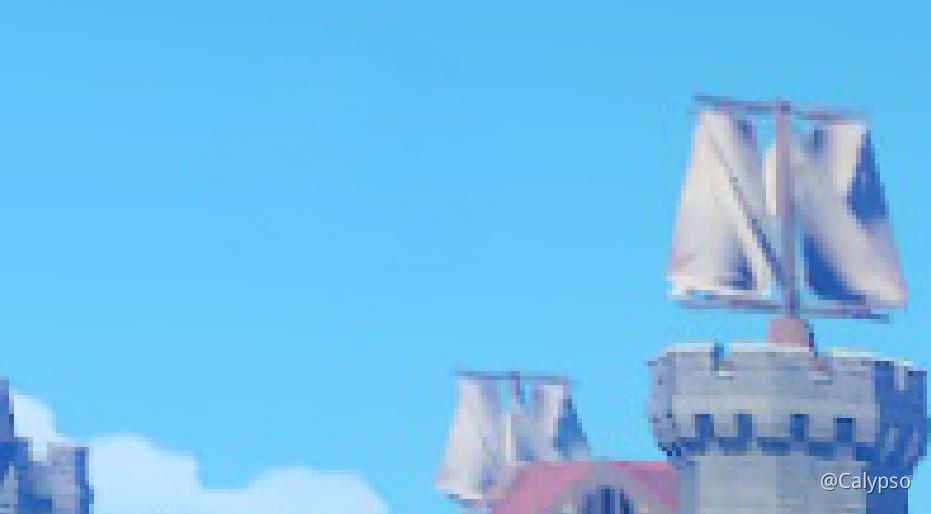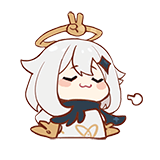 POOF !!! we have removed everything we wanted to ! Now we shall look at our image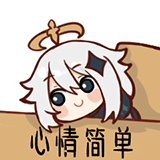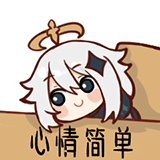 Looks great ! now we shall add some "Adjustments" and finalize the image
-->"Adjustments" on top right add whichever you want and play around with them !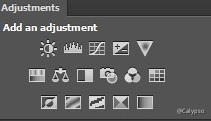 -->Adjust it untill you are happy with it !
You can see the adjustments i used on right side above Layer 0 but, this is really eye dependant you need to decide what looks good for you.

Alrighty this looks great now ! lets save it ! press "SHIFT + CTRL + S" and Save it as .JPG or .PNG !
or "File>Save As"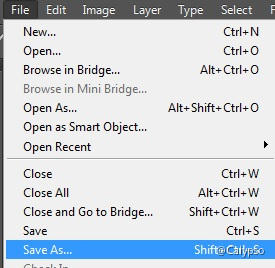 Then Give a File name, pick Save as type then press "SAVE"

And we are done !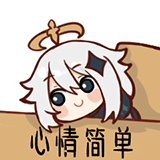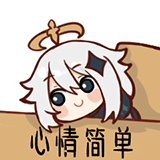 Here is the result image we have edited together !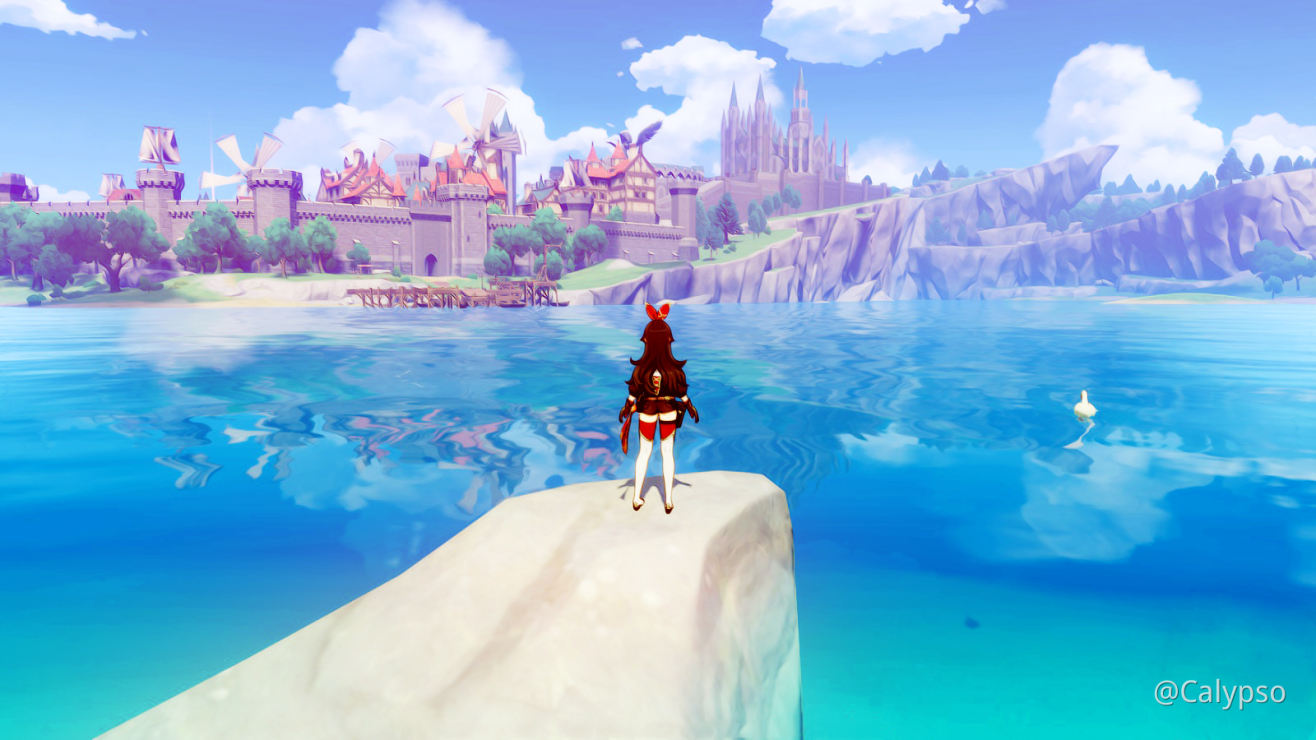 and without watermark : https://i.imgur.com/9vOfCFs.jpg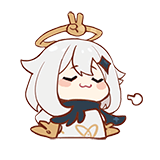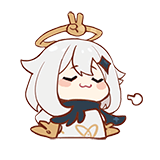 Though i really hope devs add a photo mode or atleast press X to hide UI so we can take pictures more freely.Still i hope this guide is usefull to you!
Lastly congratulations to everyone who got into the CBT and i really hope OBT releases soon so people who didn't get in gets to play the game as well ! I will be providing alot more screenshots for everyone !