Hey travelers,
Hope you enjoy your beta. This post's gonna give you a general idea about the upcoming coop event, Elemental Crucible.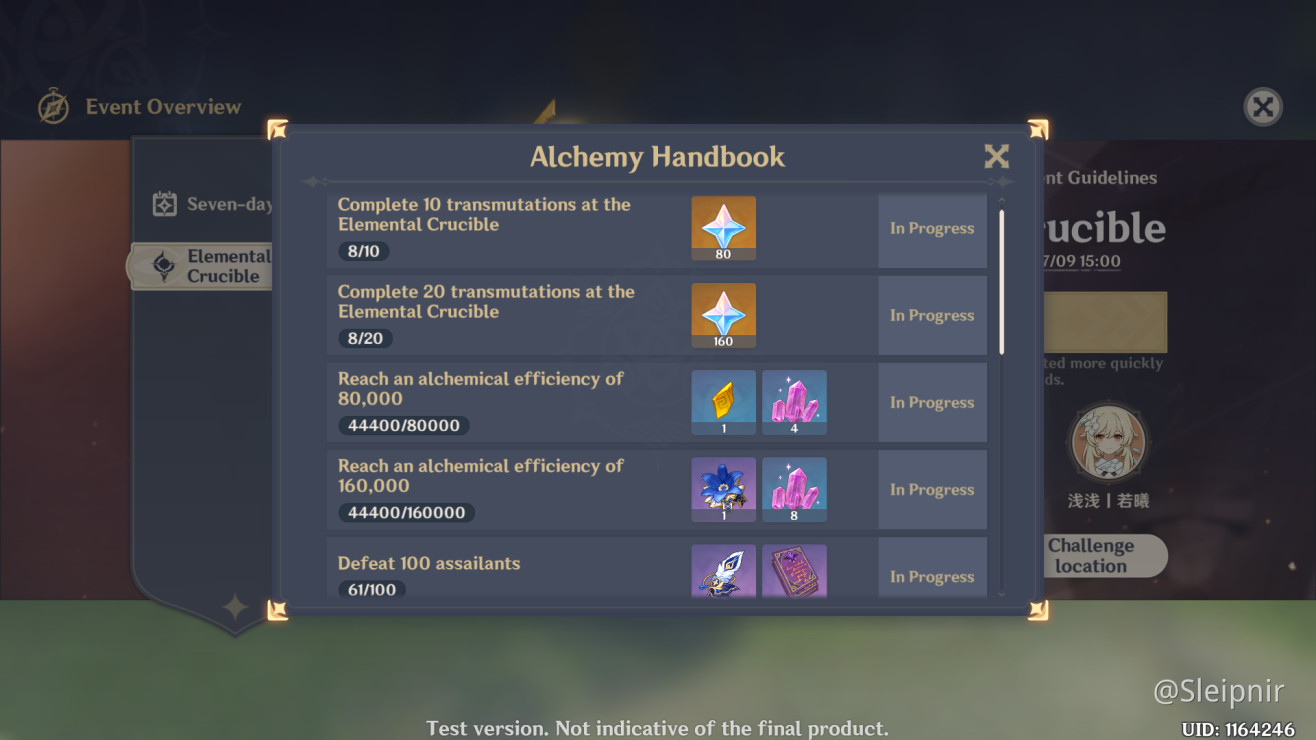 Requirement
The event menu is unlocked at AR 10 and you can check it there. However, only traveler with AR (adventure rank ) ≥ 16 who completed the prologue: Act Ⅱ, "For a tomorrow without tears", and the new quest "Alchemy, Great Breakthrough" at the NPC "Timaus" in the city of Mondstadt can participate in the event.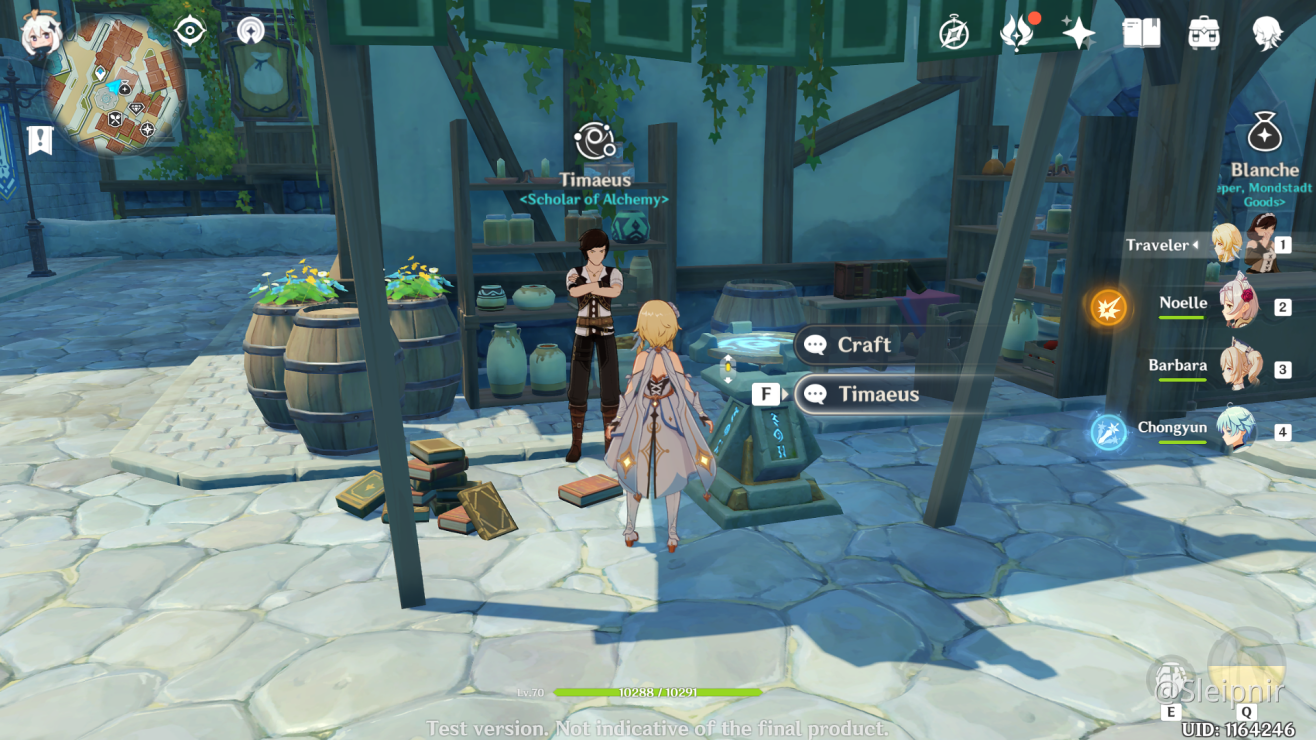 Process
1. After unlocking the event, travelers can go to the Thousand Winds Temple and start the challenge, which automatically brings you into coop session. Also you can join your friend's world first and then start together.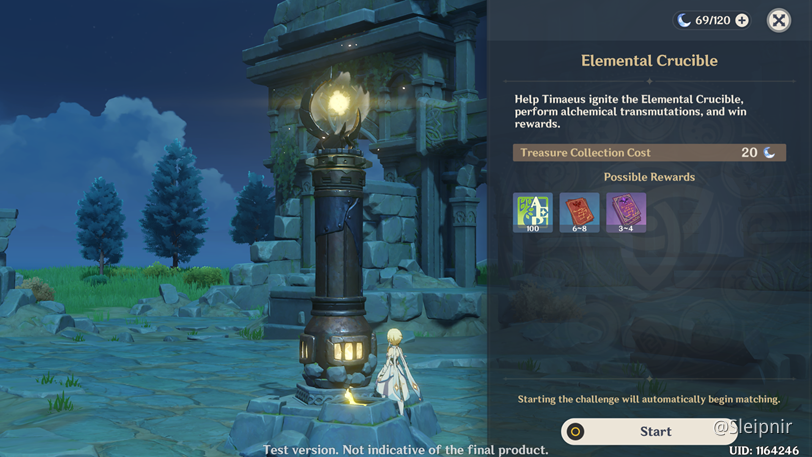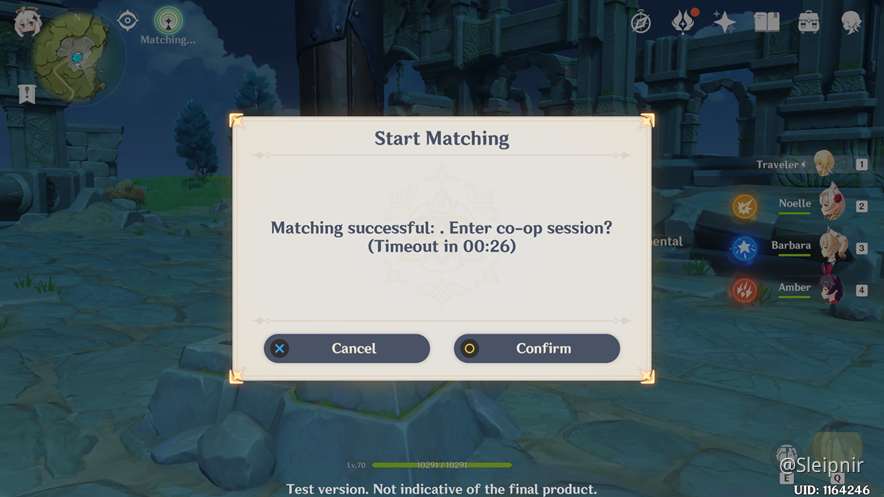 2. As the challenge starts, travelers need to defeat occurring enemies and collect the drops of Elemental Clot. Transporting the clots into the Elemental Crucible will push the alchemy process forward. It has time limited.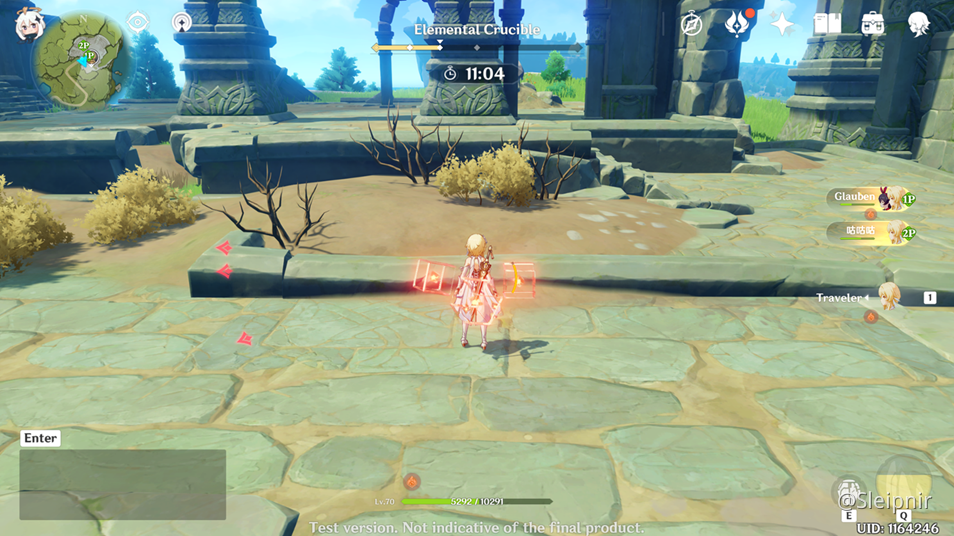 The Elemental Clots can be collected up to three at a time, and they must be the same element. Once travelers pick up a new Elemental Clot, the one you carrying will be dropped. Besides, Elemental Clots may disappear after travelers get attacked.
3. Once the yellow bar at the top is completed, travelers can claim rewards by consuming 20 resin, which gives you adventure EXP and char EXP books. For more precious rewards, you need to complete the achievements listed on the handbook.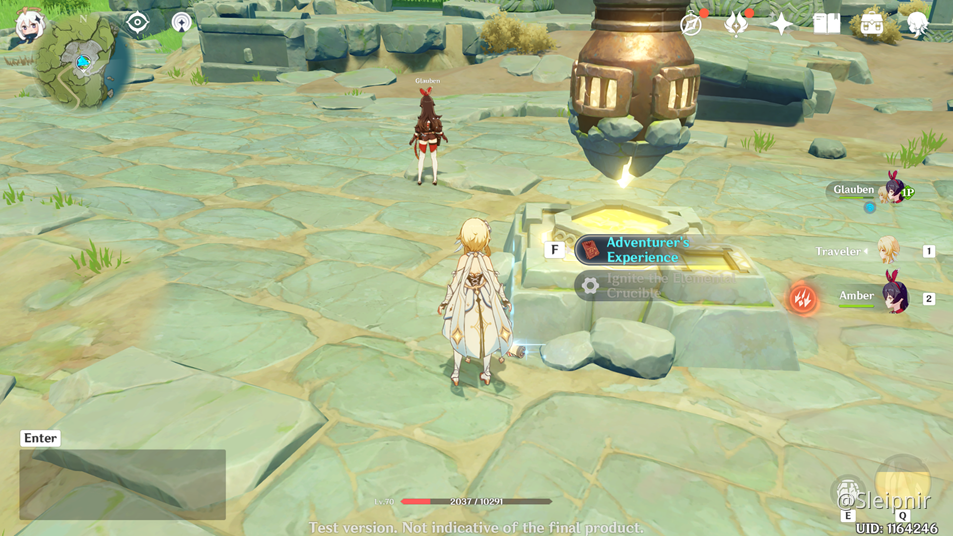 What do you think of this event?