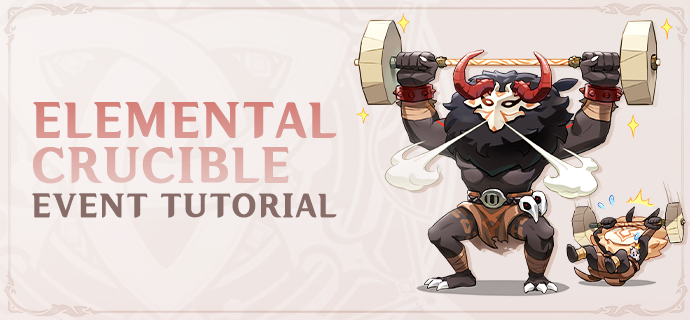 This update brings a whole new way to play in co-op — the Elemental Crucible! Let's take a look below to see it's all about...
1. Event Eligibility
All Travelers who are Adventure Rank 16 or higher and have completed Prologue: Act II - For a Tomorrow Without Tears will be able to participate in this event after completing Timaeus' quest One Giant Step for Alchemy? in Mondstadt.
(Travelers who are Adventure Rank 10 or higher will be able to open the Events page by pressing F5 on PC, tapping the compass icon in the top-right corner on mobile, or pressing the OPTIONS button on PS4.)
2. How to Play
Go to the designated location with a party of 2 or more Travelers to activate the Elemental Crucible event and begin the challenge. When monsters are defeated, there is a chance Elemental Clots will be dropped.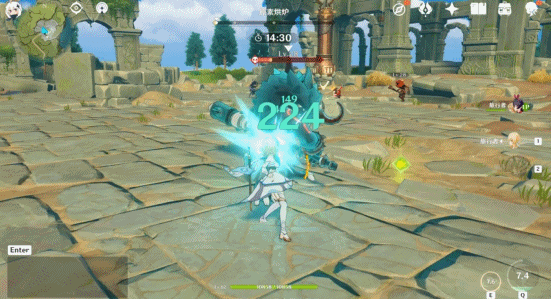 (Test version. Not indicative of final product)
Transport the Elemental Clots to the Elemental Crucible to push the alchemical process forward.
Players can carry up to 3 Elemental Clots of the same type at once. If you pick up an Elemental Clot of
another type, you will drop the Elemental Clots you are currently carrying. Furthermore, Elemental Reactions can also take place when Elemental Clots come into contact with other elements. Be wary, as too many Elemental Reactions will cause Elemental Clots to be destroyed and disappear. (Note: Elemental Reactions cannot take place between Elemental Clots themselves.)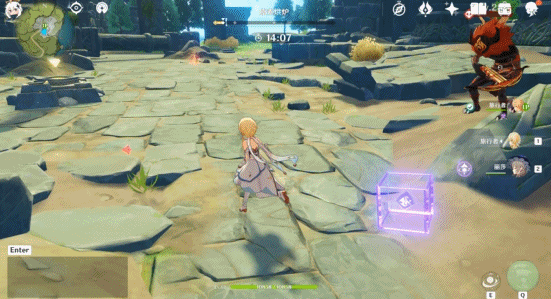 (Test version. Not indicative of final product)
During the alchemical transmutation, the strong elemental energy emitted in the vicinity will randomly inoculate two Travelers. While inoculated, the alchemical efficiency of the corresponding Elemental Clots carried will be increased.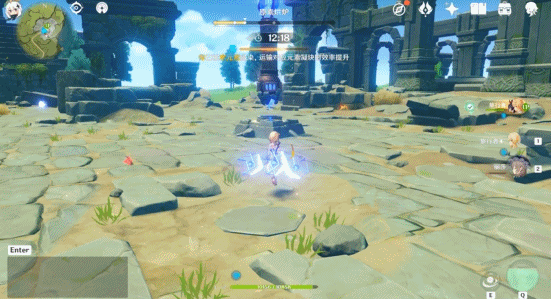 (Test version. Not indicative of final product)
After the alchemical transmutation is completed, interact with the Elemental Crucible and consume a certain amount of Original Resin to obtain Character EXP Materials as a reward.
※ When the World Levels of Travelers in the co-op party are different, bounties for all members will be calculated based on the World Level of the hosting Traveler.
3. Event Rewards
Complete accomplishments in the Alchemy Handbook to obtain even more rewards during this event.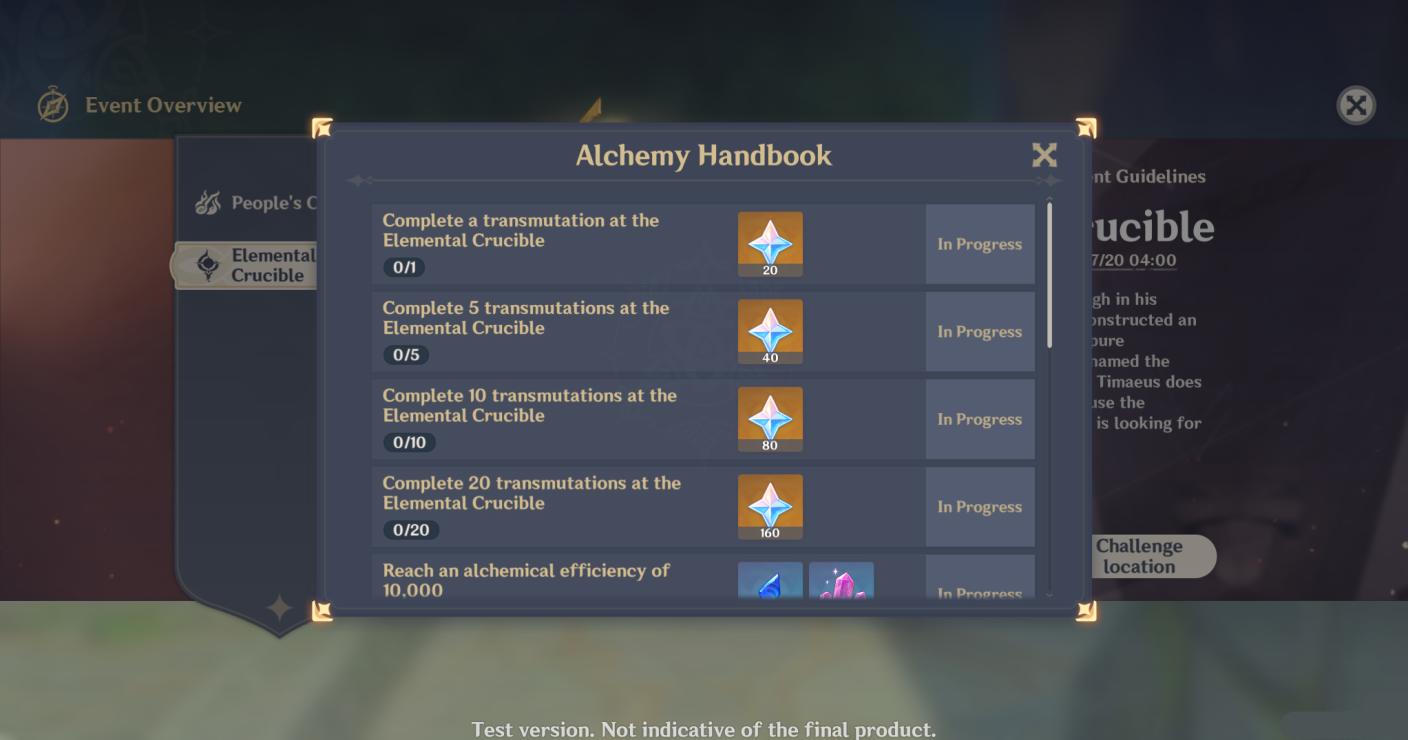 4. Event Period
Begins CBT NA: 2020/07/23  04:00 (UTC -5)