Hey Travellers! I'll be sharing with you some of my shots from the recent FCBT! These shots are taken through my travels through Mondstadt and were handpicked out of the hundreds of shots taken in Mondstadt.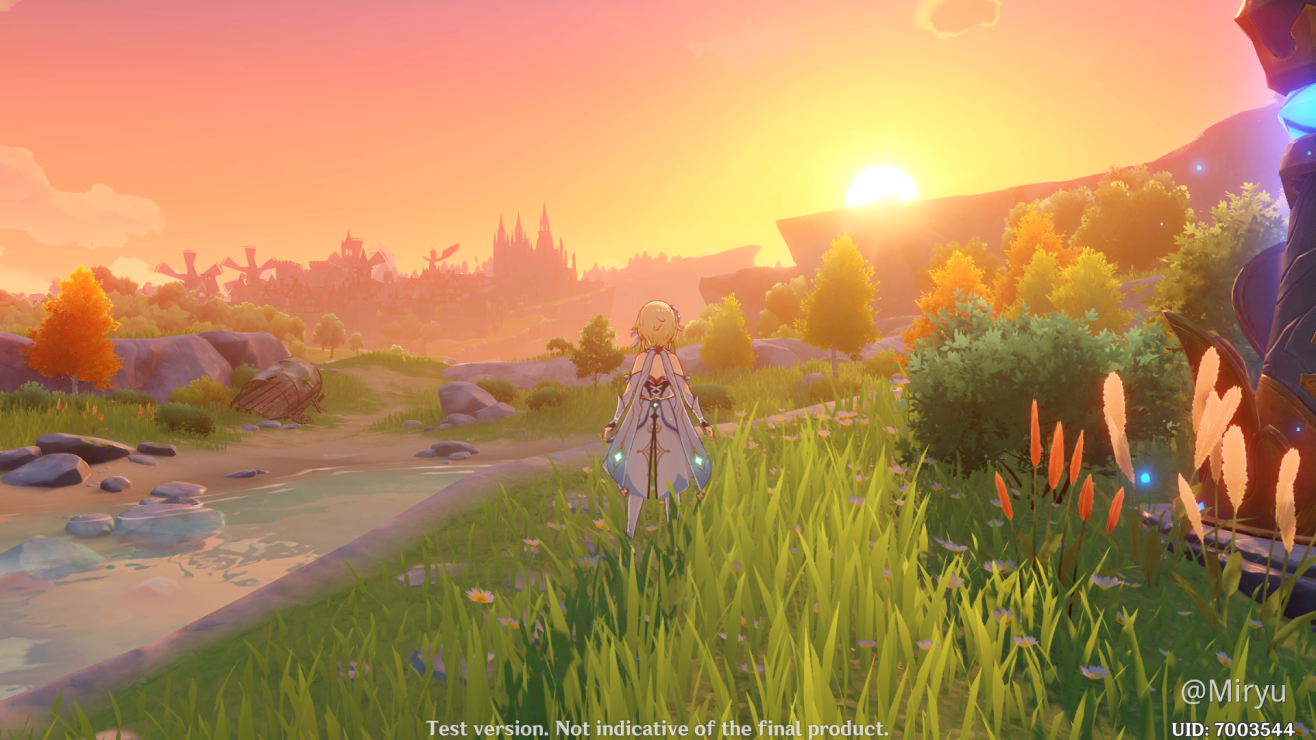 Wanted to start of with this shot as this is one of my fav shots that I came across through my Travels around Mondstadt. Was captivated by the moment the sun sets after I got healed by the Statue of 7 so I just had to take this shot!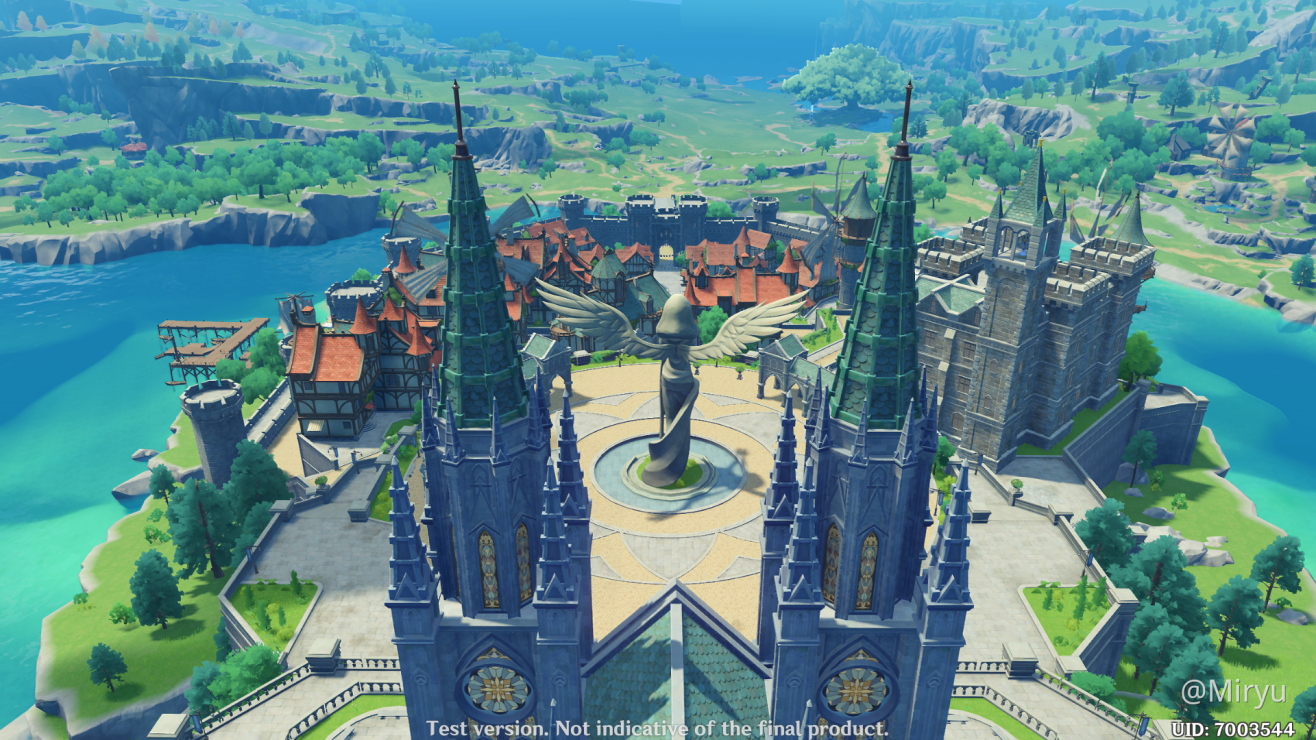 Since the City of Mondstadt is in sight, let's head there! During my first few visits, I didn't bother climbing the Cathedral. After hanging out in Liyue and climbing so many mountains and finding loot at the top, I started to climb the Cathedral too. Resulting in this shot! Snagged a precious chest at the bell tower too! Which was awesome!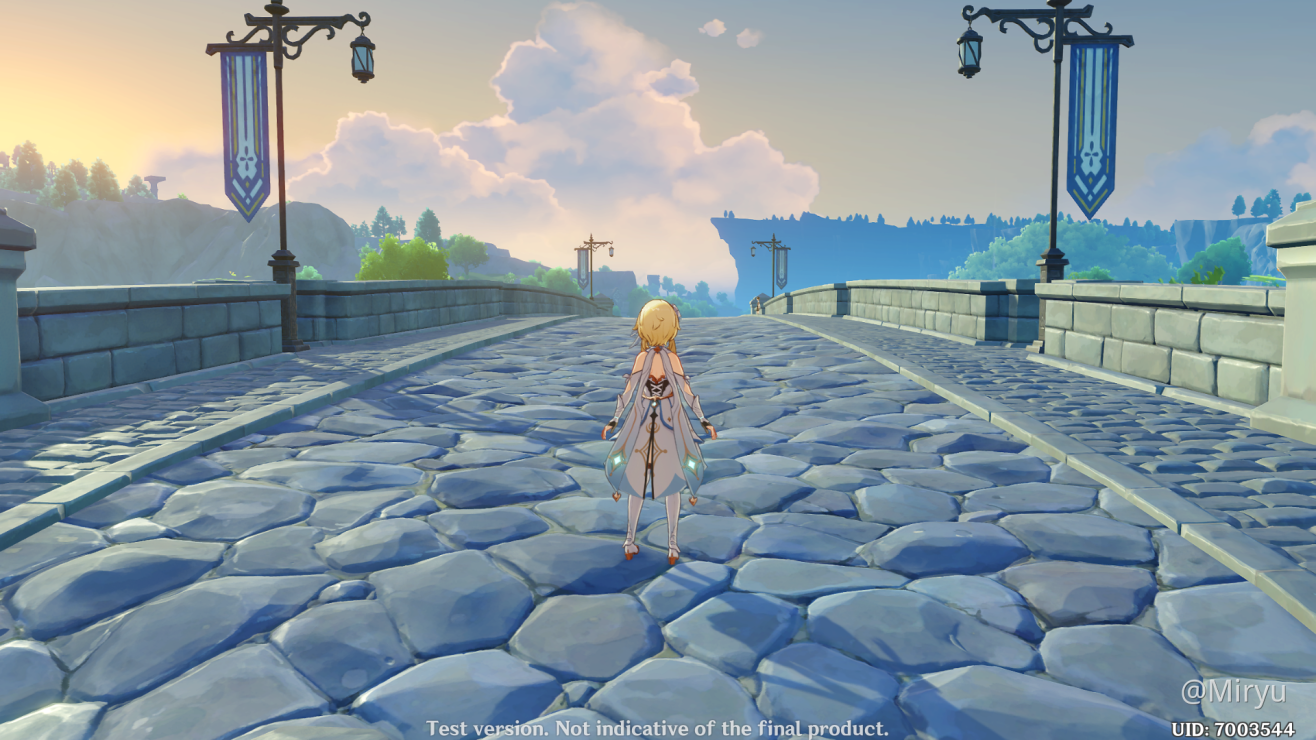 I prefer the great outdoors of Mondstadt compared to the city, so let's go out there! Gotta grab some "fowl" on the way from Timmy's before heading off. Gotta keep stock of fowl meat. P.S. Took this shot since I chanced upon a really nice blue hue so I snapped a few shots!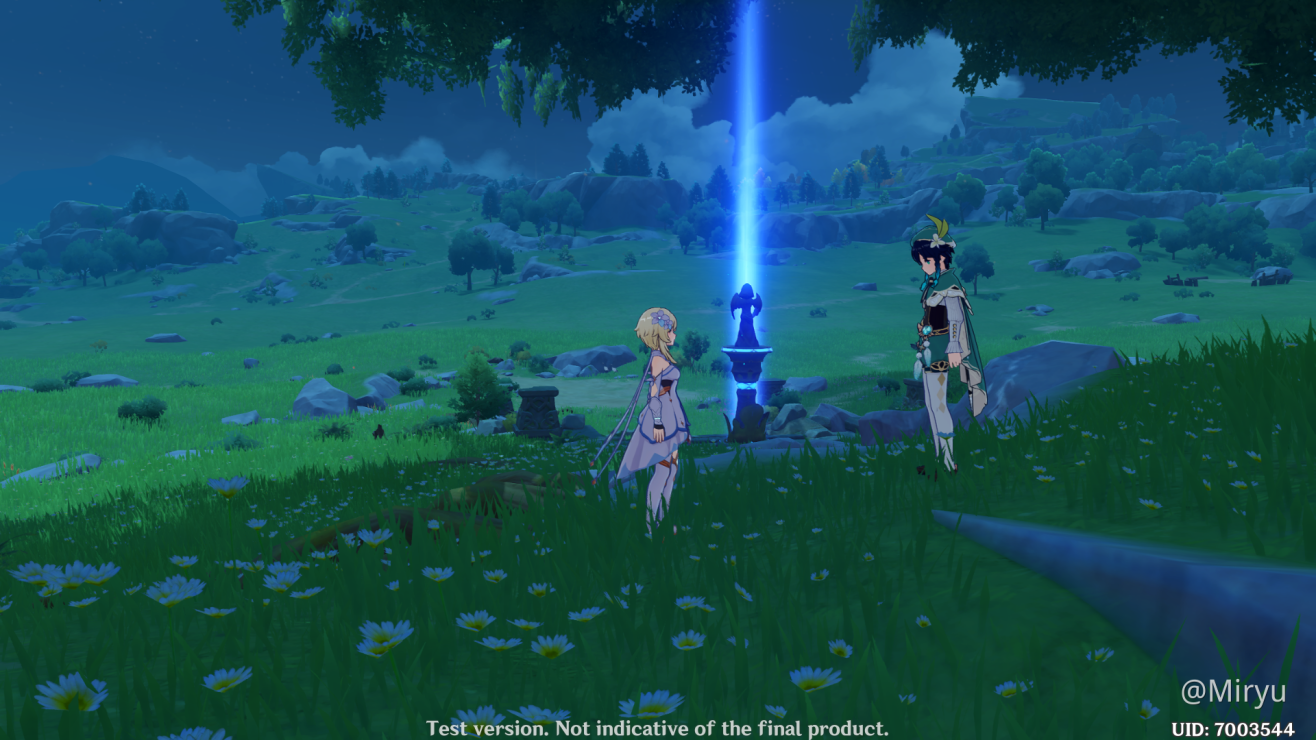 If you've noticed in the shot taken at the top of the Cathedral, you would notice a huge tree in the distance, that's where we are at now! Under the tree at Windrise. Saying farewell to Venti before setting off for Liyue in the storyline, However, I didn't actually travel to Liyue, I ended up continuing my exploration of Mondstadt, since I already sneaked into Liyue before this.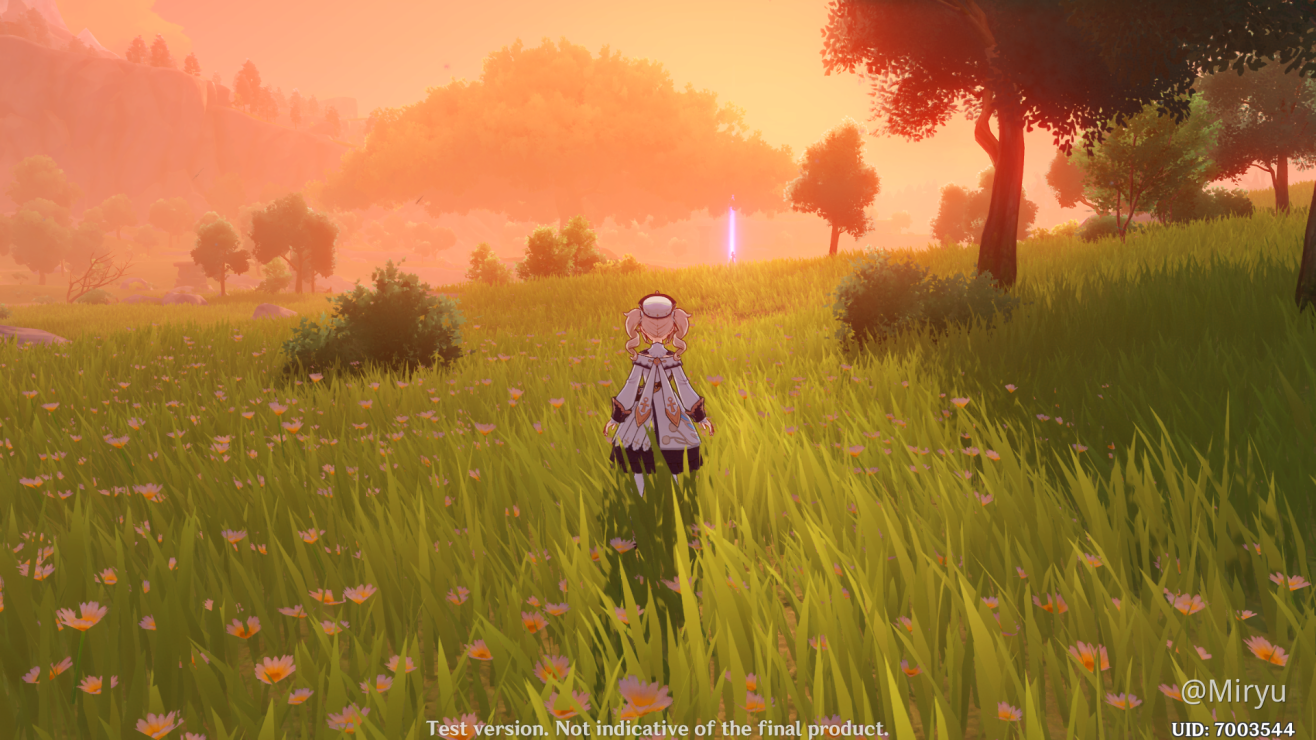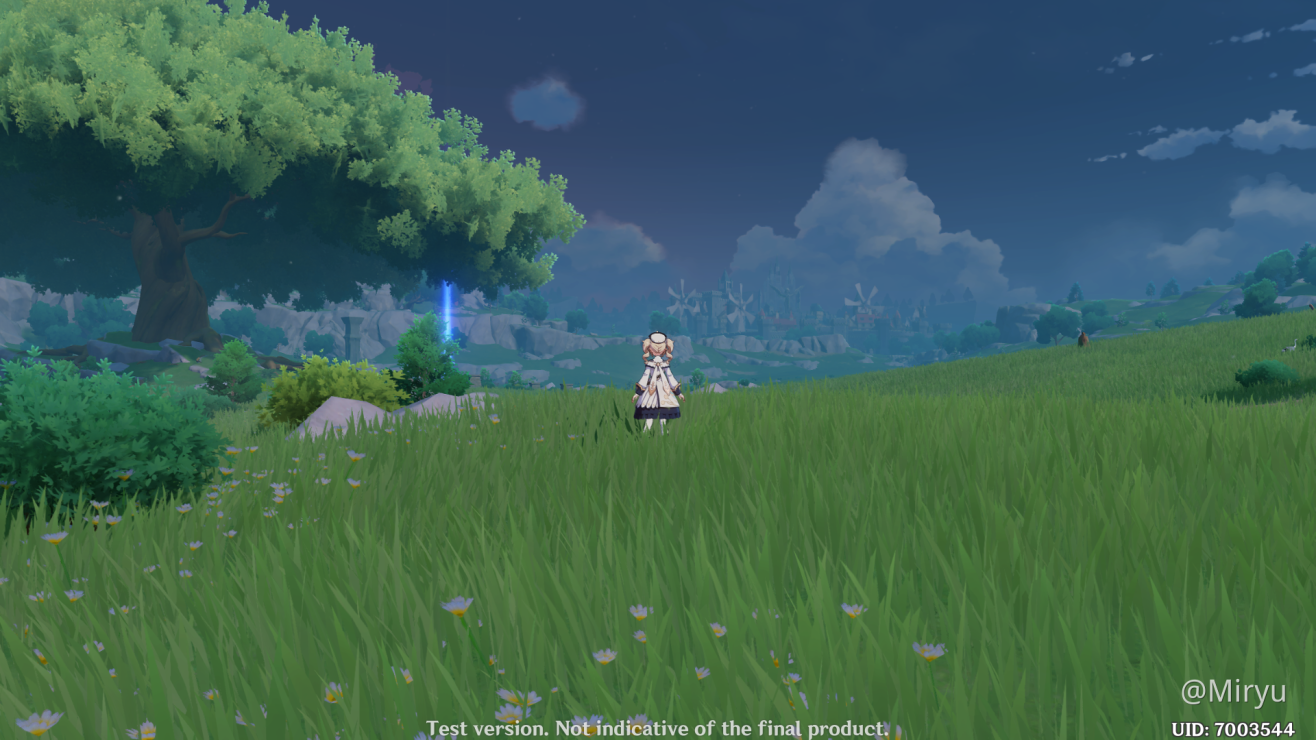 It's interesting being under a humongous tree. However, it's always good to take a few steps back and see the big picture or in this case, a big tree!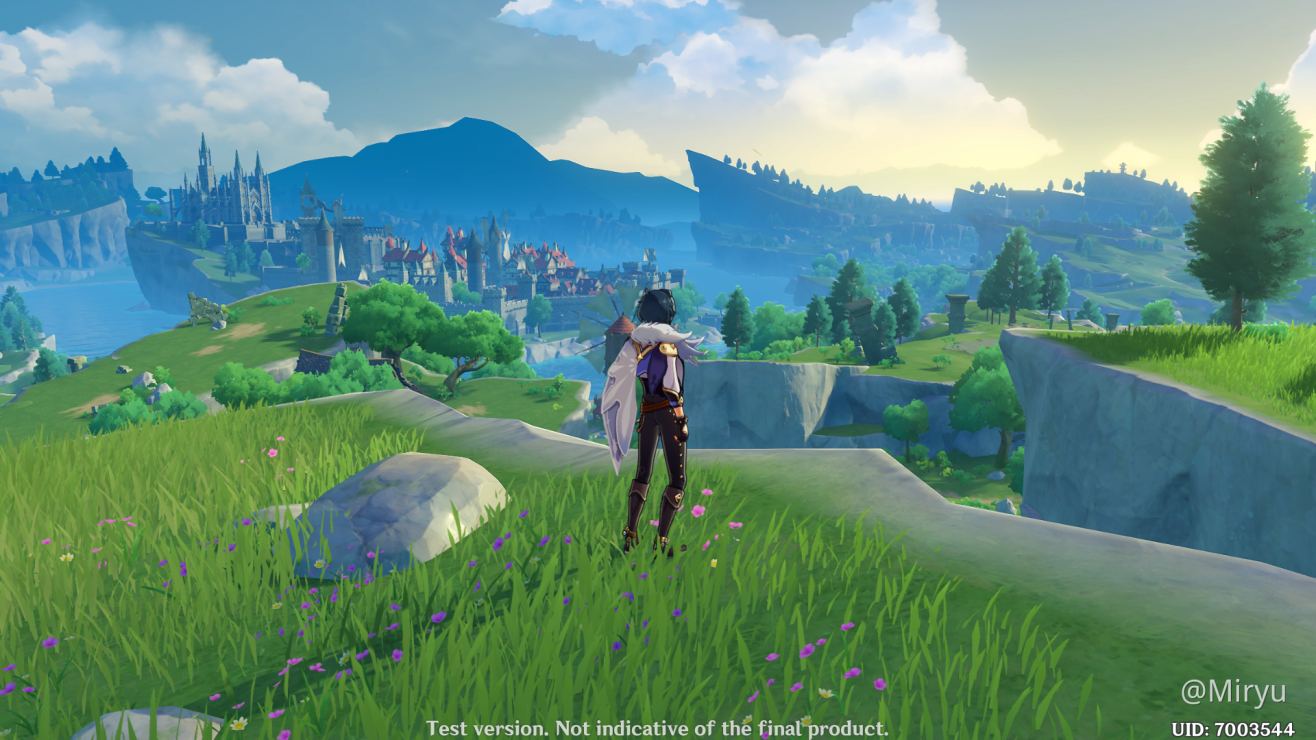 Talking about the big picture, Mondstadt looks great from afar! This shot was taken when Kaeya was still part of the main party. After retiring from the main party, Kaeya was sent on long expeditions so he can't slack! Hmm... who knows, maybe Kaeya could have actually finished the expedition in 4hrs but he slacked 16hrs, so the expedition ended up taking 20hrs instead!
Talking about slackers, went out to explore with Xingqiu. The dude ended up reading rather than exploring.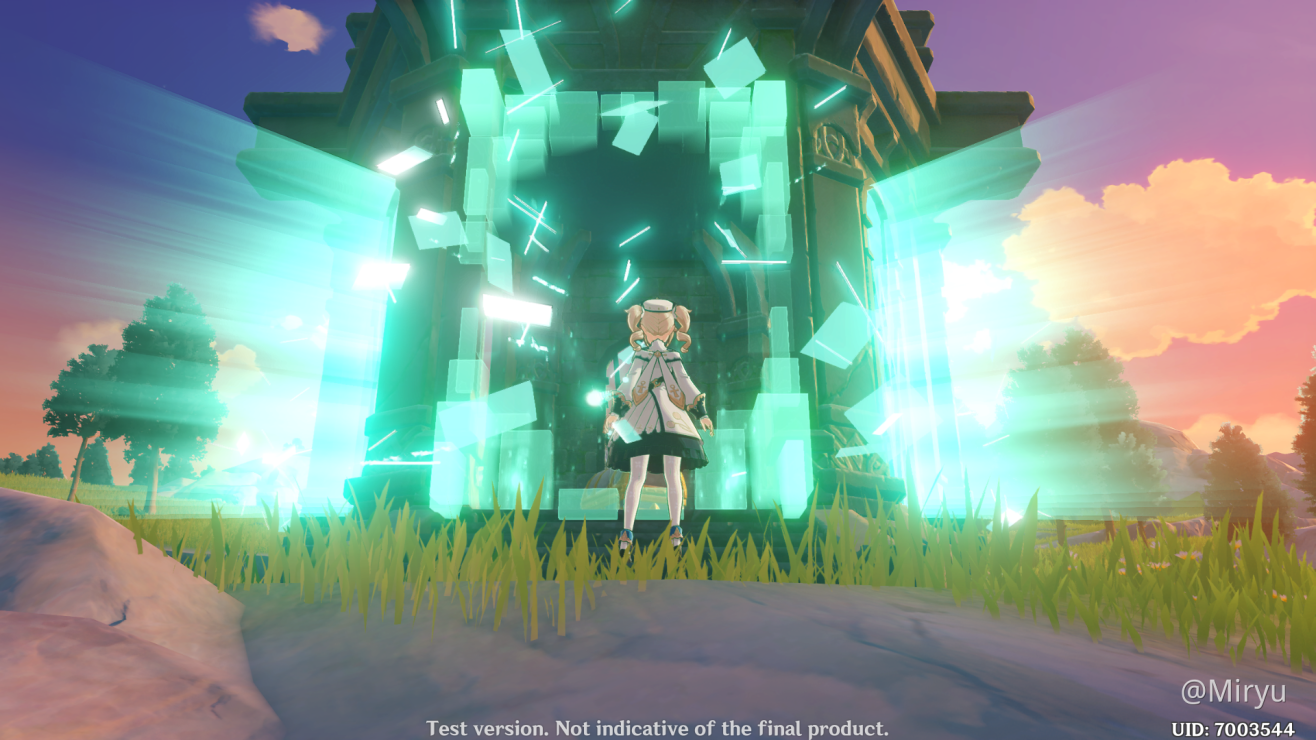 Xingqiu was sooooo into reading, that I went with Barbara to get the goodies from the Shrine instead!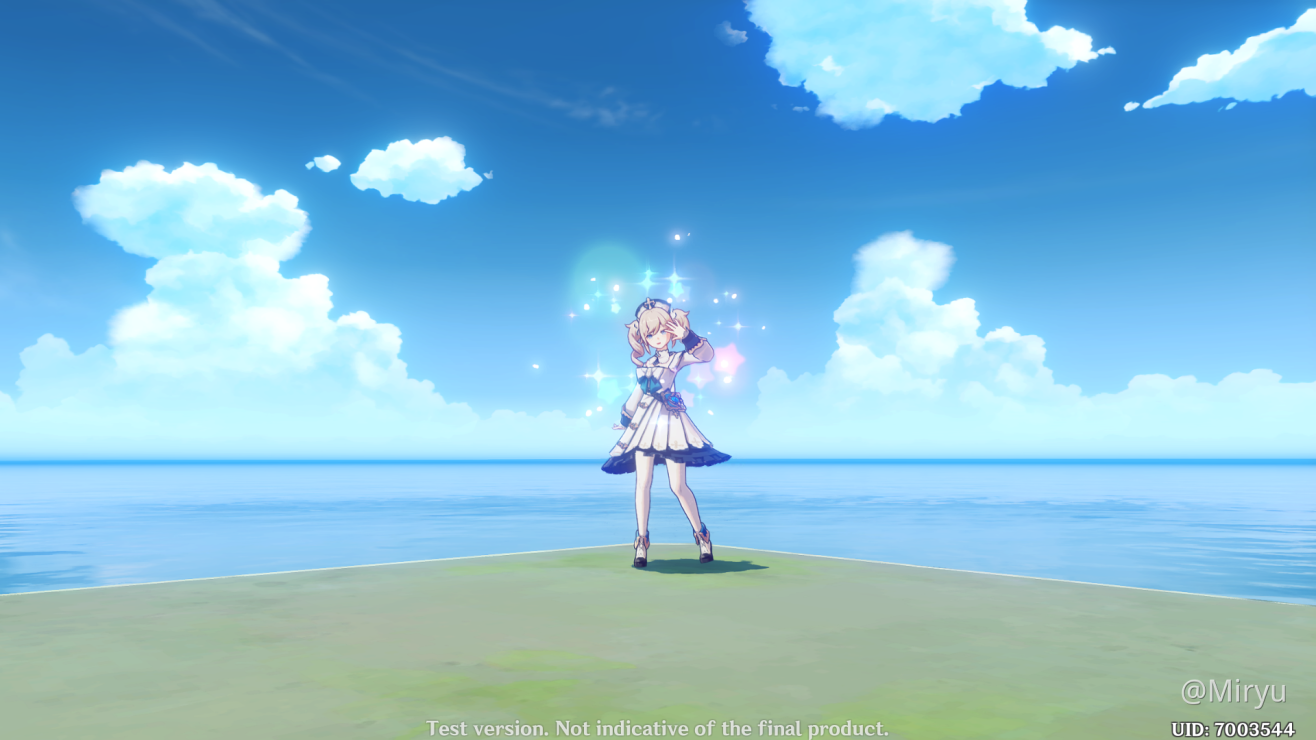 Our idol Barbara is such a hard-worker! So much so, she was willing to swim to an island out in the ocean of Mondstadt so I could snap this shot. Was really tough, it was under the hot, sweltering sun and after tons of re-takes, finally got this shot! Thanks Barbara! ♡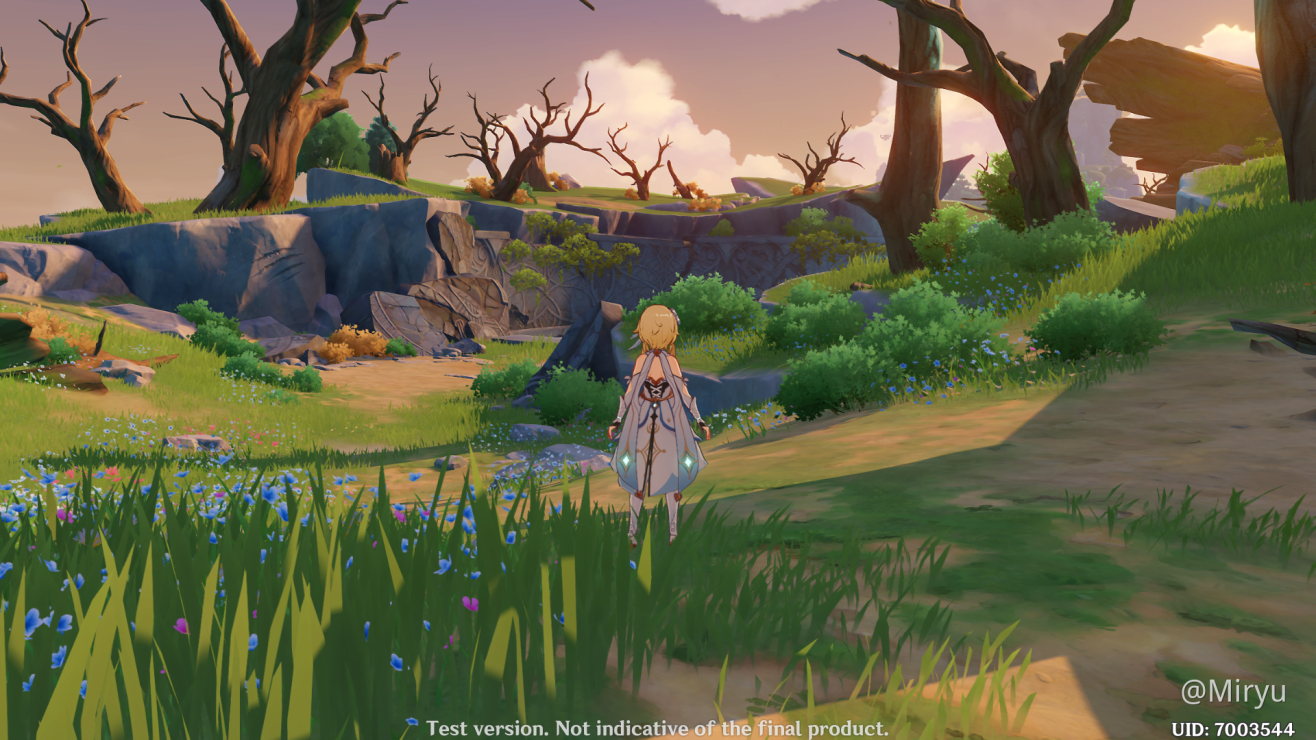 We are back in midst of Mondstadt! Oh no! What happened to the trees? Where's the leaves? Maybe the beautiful flowers took all the nutrients?!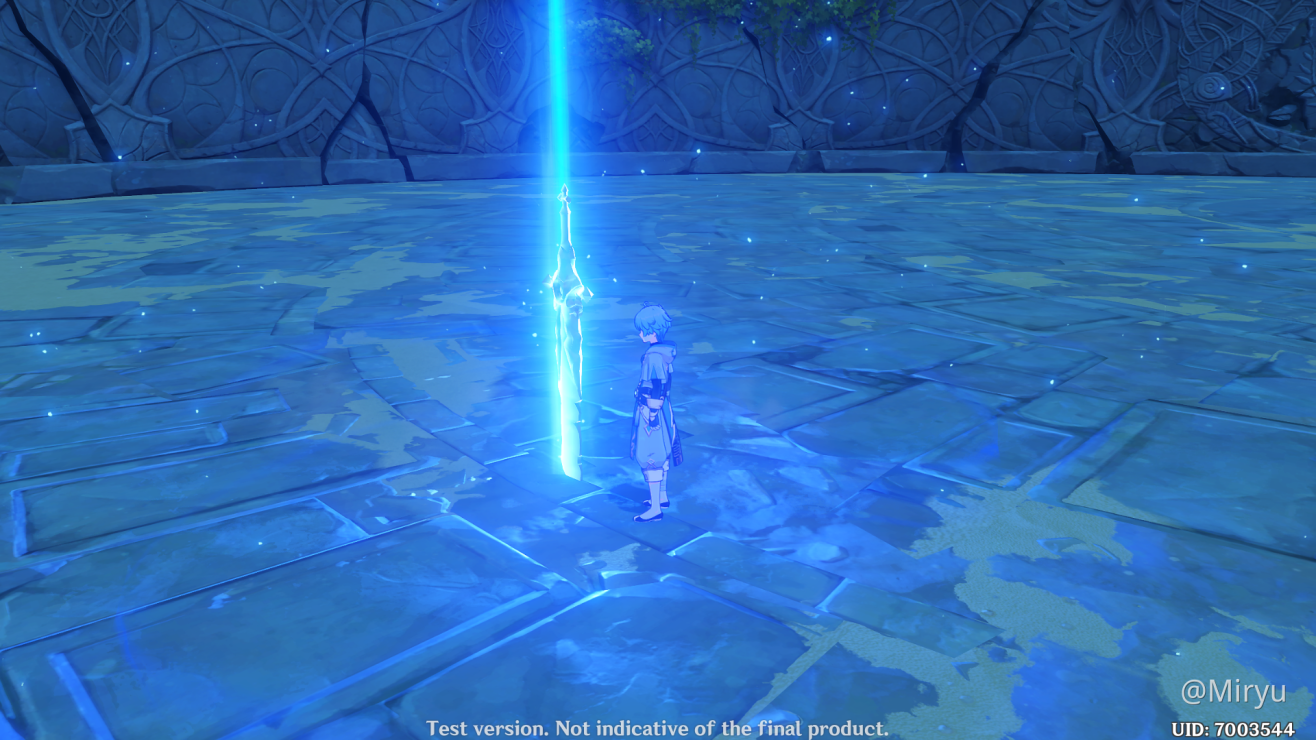 Hmm... or maybe it's too cold? So the trees shed their leaves. Talking about cold, Chongyun saw a cool great sword, tried to pull it out and... this happened...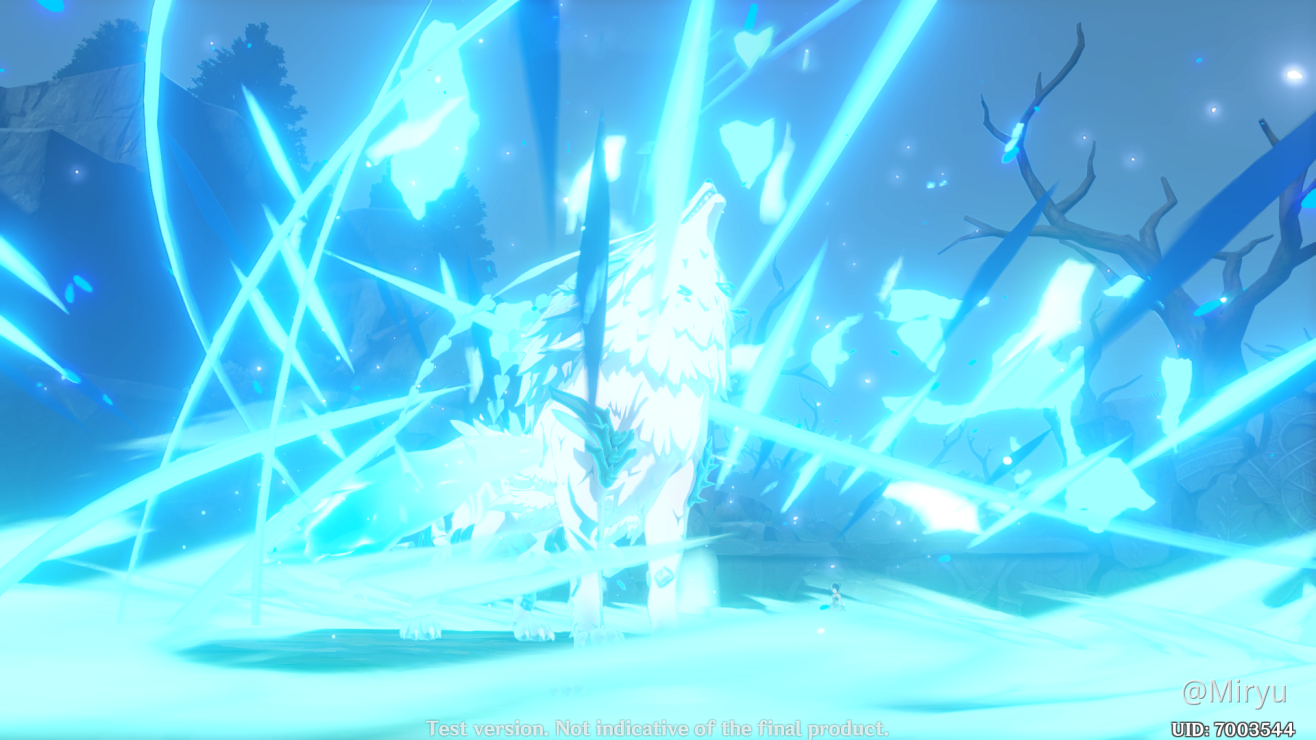 Got denied by Andrius, Dominator of Wolves! Andrius howling and saying, "No free 5* great sword for you Chongyun! Awoooohahahahaha!"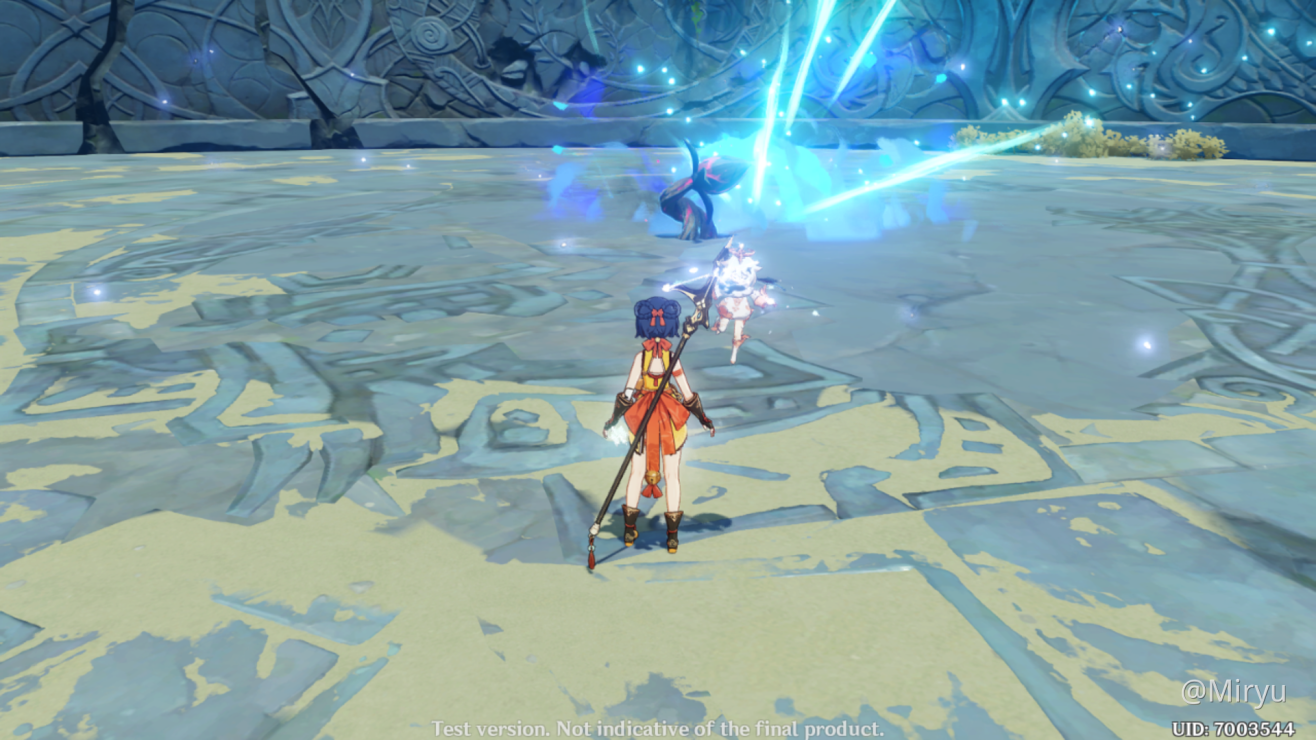 Ended up cleaning up Chongyun's mess with Xiangling while Paimon was eating popcorn and watching everything from the side. Watch out Paimon! Xiangling is gonna use you as an ingredient later since you were slacking and look pretty tasty as usual XD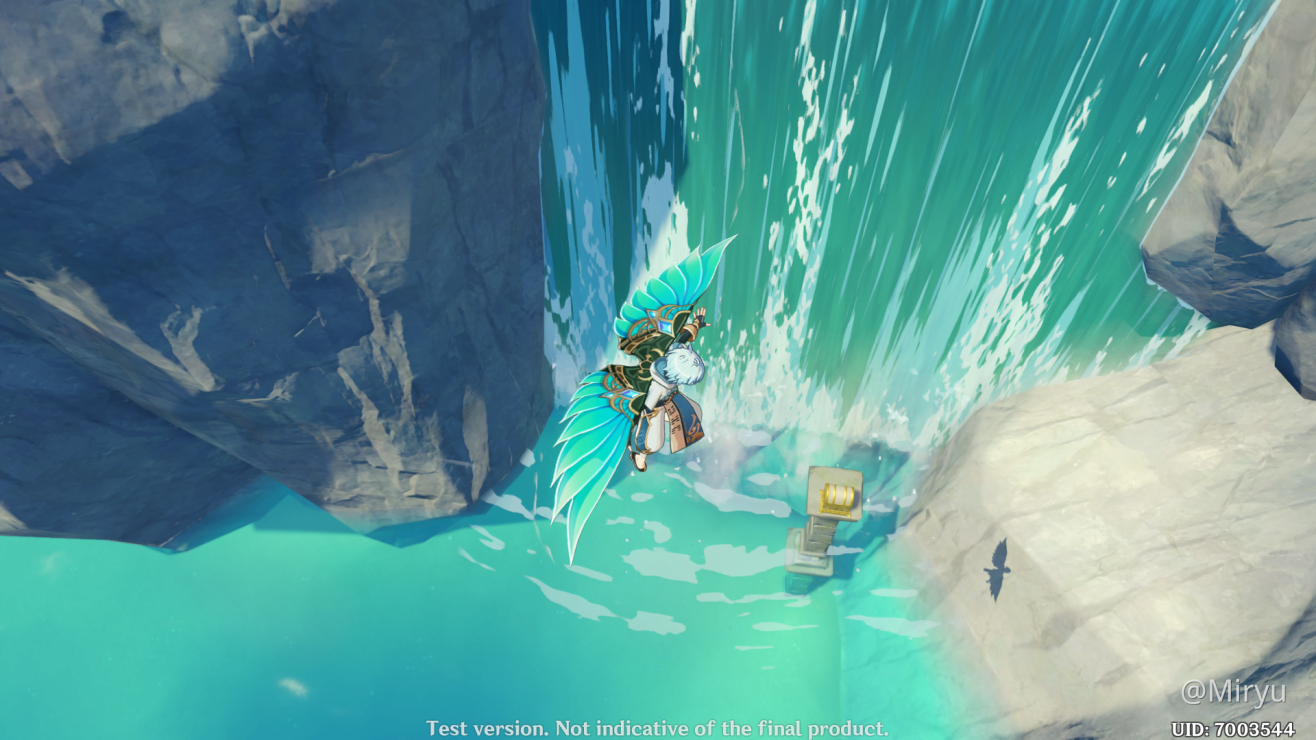 Though Chongyun is a wee bit too curious at times, it's always a good thing! Found a precious chest near a waterfall at the borders of Mondstadt!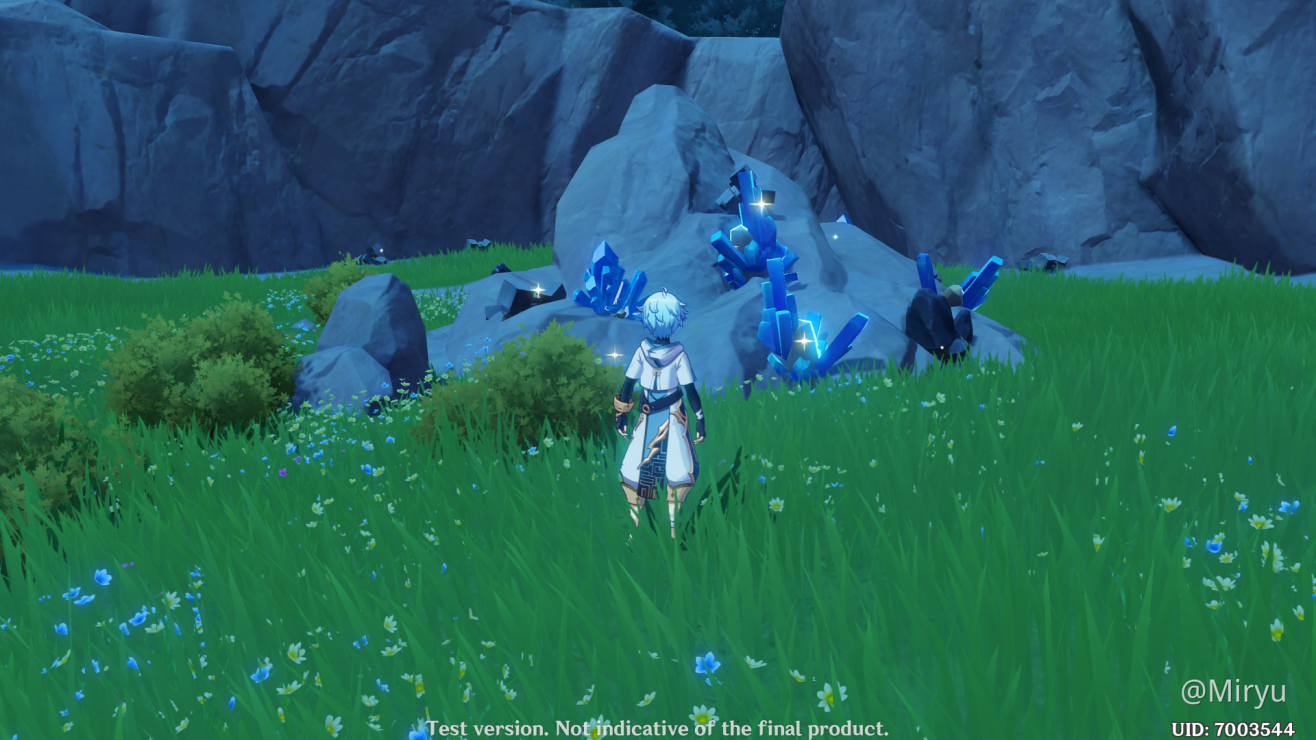 Had to include this shot in this post about Mondstadt since it's my fav spot to mine and the surroundings are beautiful and conducive. No annoying churl interrupting your mining session and an abundance of ores! Splendid!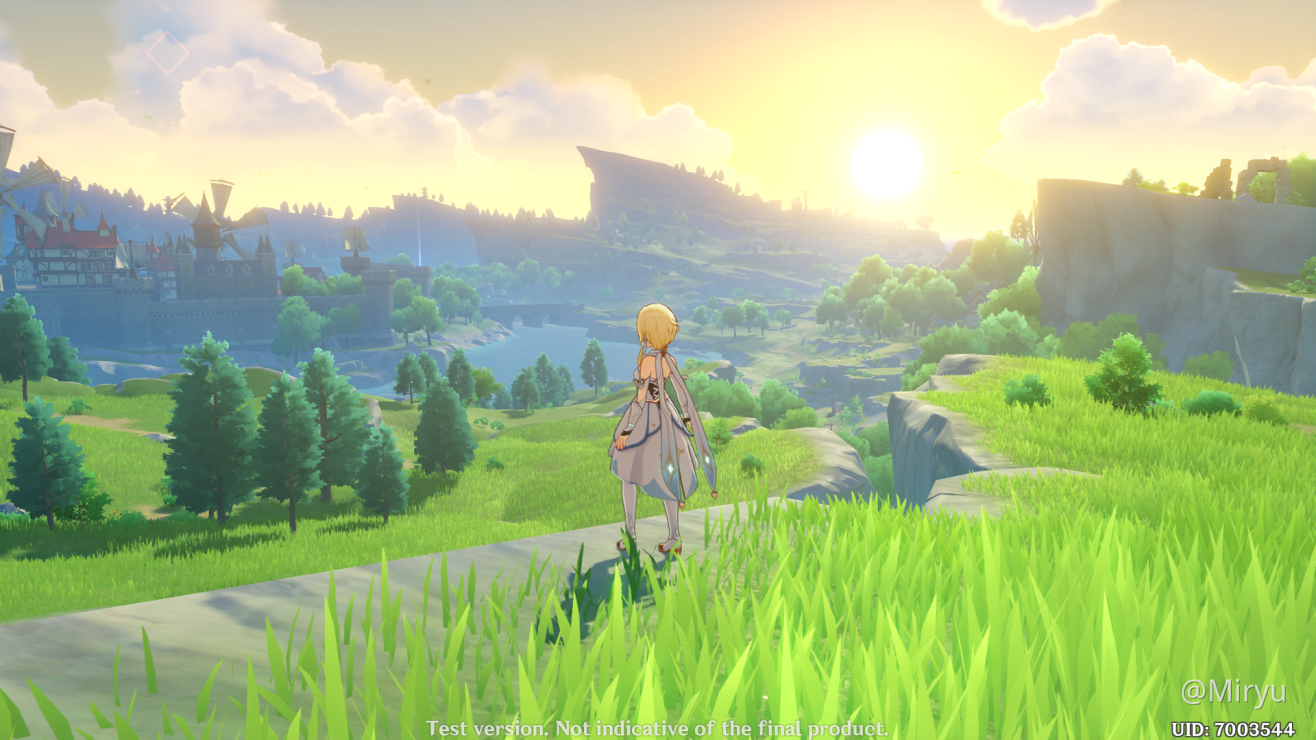 That's all for now! Till we meet again, Mondstadt!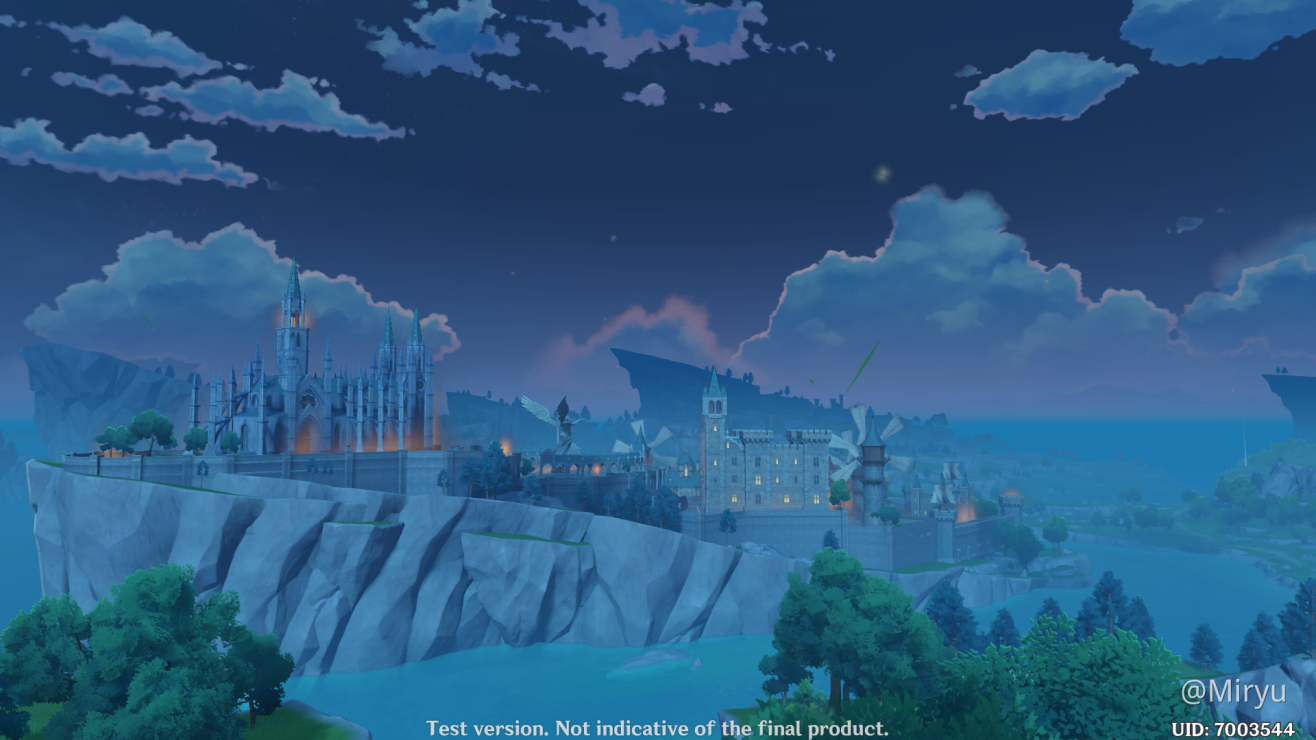 With that, I hope you enjoyed these shots! In case you were wondering, these shots are unfiltered and are exactly as it is when I taken them. Personally not a fan of post-processing images as when I take a picture be it in real life or in-game, I make sure I get it right even if it has to take over a few 100 shots just to get 1 picture right!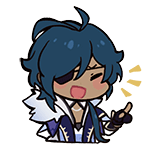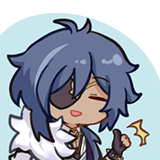 P.S. These are not all the shots I've taken for Mondstadt as some of the shots would be posted under future "Moments" with different themes! I'll also be posting shots taken in Liyue too! So stay tuned!