So I found out recently that miHoYo is literally giving crafting materials for the prototype weapons. That means you can just make the Aminus or Malice for free.
If you can, Just get the B level rewards as your top priority since those cannot be easily obtained in game comparatively to the A level reward.
And it seems the two red ones are more desirable than the blue one because of their set bonus. Makes sure to get a flower and a plume for the set bonus though.
On another note, they're also giving you a sword at launch so don't redeem the 3 star sword. On top of that, your first gacha is gonna be filled with 3 star weapons anyways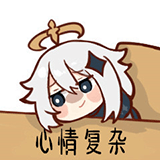 so you'll just receive the short end of the stick if you redeem it lol.
Same goes with the polearm: You will get Xiangling for free as you progress through the game so by the time you get her, you would've already obtained one or two polearms for her.
Good Luck, ladies and gentlemen!